From v8.6, Litespeed has introduced a new license key format within the product. Your old key will still work for the foreseeable future, but there is now the option to enter either a newer format v8.6 key, or the existing and older format v8.5 key.


Upon entering your key in v8.6, you'll see a new option, highlighted below: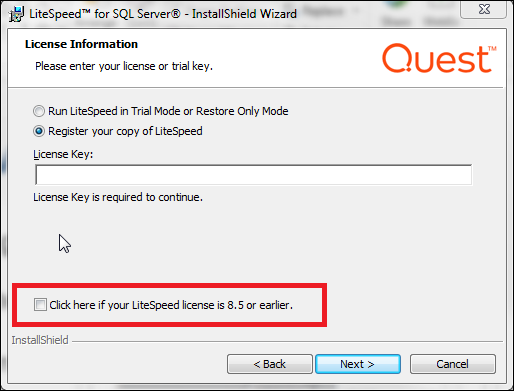 If you do have an existing key, please select this option, and you'll see a box appear for the Site Message to be entered: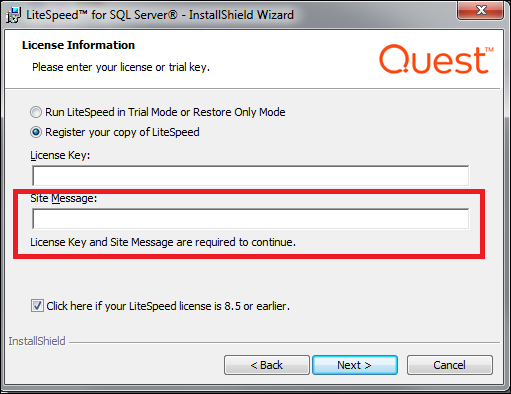 If you have an 8.6 license key, you can leave this tickbox empty. The new format license key is a longer string, with no Site Message.


It's possible you may see an 'Invalid License' error when entering your key, such as: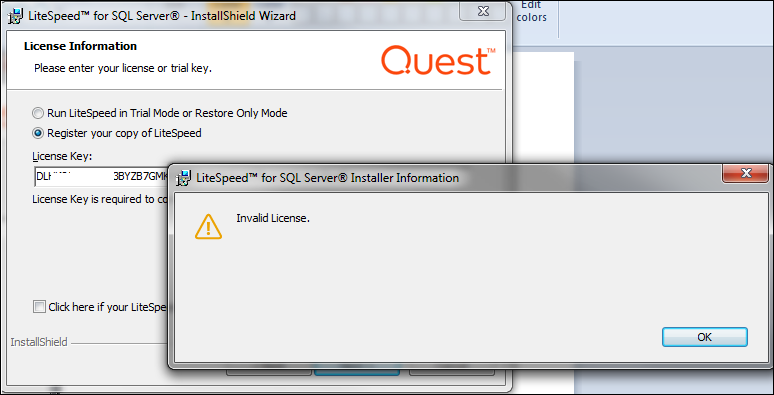 This can be fixed by ensuring the correct license type is selected from the tickbox in the screenshots above.
Note: To request an upgrade key for LiteSpeed for SQL Server 8.6, please click here