We are lucky enough to work with a number of extremely talented and passionate people. Some of our coworkers have been here for a number of years and have some great stories to tell. We wanted to use this interview as an introduction to one such individual – Aaron Mares.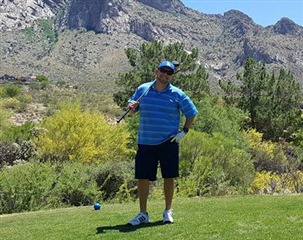 Tell us a little about yourself:
I currently support Spotlight as an Enterprise Tech Support Advisor. I am a firm believer that hard work does pay off. "Genius is 1% talent and 99% percent hard work."
When did you begin your career in technology?
I began studying Micro-Computer Repair in 1995 and received my Bachelor's Degree in Computer Science in 2001 then received my Master's Degree in Information Systems in 2011. My first job after my under grad degree was supporting QuickBooks for Intuit in 2001.
What do you love about being a part of Quest?
The best thing about the product I support are my coworker's. We have a strong line of communication and a positive morale throughout our group.
What interests outside of work do you have?
I'm one of the 0.05% of people that have ran a full marathon in the US population. I enjoy skiing in the winter and golfing all year round and of course spending quality time with my wife and kids.
We've also been fortunate enough to have a number of valuable, and technical, posts written by Aaron. Check out his community profile to see a list of all posts he has authored.
Thank you for reading. We hope you enjoyed reading about Aaron as much as we enjoy working with him.