We are lucky enough to work with a number of extremely talented and passionate people. Some of our coworkers have been here for a number of years and have some great stories to tell. We wanted to use this interview as an introduction to one such individual – Nicola Flucke. Support Engineer for Foglight.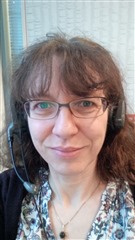 Tell us a little about yourself:
I am a senior technical support engineer for Foglight. I am the only support engineer in our office here in Germany, so I work very close with the other technical colleagues, like Presales, PSO and solution architects. Together we are the technical force in Germany.
I started with Quest 11 years ago, made the whole journey from Quest, to Dell and back to Quest - an interesting experience.
When did you begin your career in technology?
I started my IT career 2001 as a trainee in development in a small company. I learned Oracle administration and development with Oracle 8i, wrote a lot PL/SQL code and shell scripts for Solaris and Linux, set up databases, Data Guard and RMAN solutions for our customers. Later I learned Java and developed the interfaces between the databases and applications we created for our customer (banking apps).
But I got tired sitting in an office hacking code the whole day without direct feedback from customers. So luckily I found this support job - some might think now it is a step back from R&D into support, but for me it was step forward. Quite fast I realized that I'm at the right position: Still on the technical side, but in direct contact with customer and getting direct feedback.
What do you love about being a part of Quest?
I like that the customer is always the focus of our work, whatever I do, I do it for our customers, finding solutions for them, which makes them happy and ease their daily work. I like to be in this lawyer position between our customers and R&D and PM. I'm able to bring in new ideas (either mine or customers ideas) to improve our products.
Being part at Quest means also working in worldwide team. I really love being in contact with people from other countries and with other cultural background. Learning from them a different way of thinking and approaching problems. Even working close with different teams, is a lot of fun.
What do you think is the best thing about the product you support?
I support Foglight - an amazing monitoring solution. The best part in Foglight is the flexibility the product provides. Our customers can modify and adjust the product that it fits exactly their needs. They can create their own rules, dashboards, agents, reports, .... Also Foglight provides monitoring of a lot of components in IT environments: different types of databases, VMWare, OS, Exchange and AD,Cloud, … You have one tool to monitor all these components, instead of have one tool for each component. And if something is missing – you can create your own monitoring agent.
I love this flexibility, even though it makes the support difficult for us. It is never boring as each customer problem is different.
What interests outside of work do you have?
What am I doing outside work: Relaxing, together with my cat on the balcony reading a book, playing my accordion or doing Yoga. Ride my motorbike (in the summer time) and doing tours outside the town together with my partner on the weekends. In the winter time we love to go snowboarding in the Alps.
I am also an avid traveler. If travelling would be for free, you would never see me again. Every other year I'm trying to visit a country where I haven't been before and the next target is Mongolia - looking forward to visit this country, as it is one of my dream destination.
Thank you for reading. We hope you enjoyed reading about Nicola as much as we enjoy working with her.