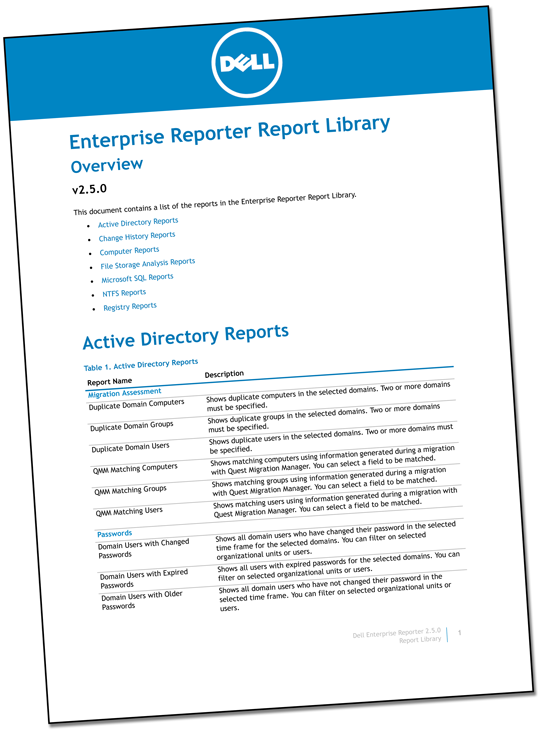 The all-new Enterprise Reporter 2.5 now has 174 built-in reports to help you manage, assess and secure your Windows Server environment.
Whether it's compliance, security, configuration review, pre/post-migration assessment or day-to-day server administration, you'll find a report that gives you the information you need!
Download this document (no registration required) for a complete list of built-in reports, sorted by category:
Active Directory Reports

Change History Reports

Computer Reports

File Storage Analysis Reports

Microsoft SQL Reports

NTFS Reports

Registry Reports
Enterprise Reporter is a scalable, enterprise solution that automates data collection and report delivery (in a variety of formats). All reports can be customized to meet your particular needs.


(No registration required, so take a look!)