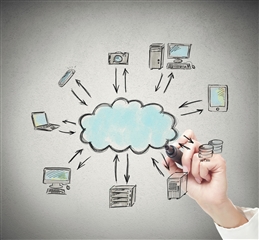 Our #ThinkChat event this month focused on how to create the "best" approach to big data, IoT, and analytics. We spoke with IT and industry experts from all over the world and it turned out to be a very interesting dialogue about projects, technology, and of course, innovation.
If you missed our tweet conversation, read on!
This tweet up attempted to jump start a dialog about the practical approaches and experiences we all see in the marketplace around big technology trends. We encourage customers to focus on leveraging existing investments while looking for opportunities to infuse new technology into the business.
Additionally, customers that can benefit the most from technology innovation are customers that approach these new projects in "bit sized pieces" and keep their projects "business use case" driven.
Keeping these two principals in mind have enabled our customers to reap the success of these big data, IoT, and business analytics initiatives.
Here's what we discussed at last month's #ThinkChat along with some of my favorite tweets from the conversation with Joanna Schloss. View the Complete Conversation on Twitter
During this tweet up we attempted to answer the following questions:
Best Practices in Big Data and IoT Analytics
1. How do you or your organization use Big Data and IoT on a regular basis?
Big Data & IoT have great use and assistance in daily life–big data being spun off of social media, maps, & just managing the data influx from day to day life. IoT – all things create data – phones, watches, cars, and children. Trick – Process and method for managing and understanding what data to keep and what analysis warrant's "investigation" #ThinkChat
2. Have you experienced hurdles when trying to implement Big Data and IoT initiatives? How did you overcome these?
Yes of course, if you haven't been frustrated by your data or your systems today – you aren't exploring and experimenting these innovations that create initiatives cause problems and have no simple solution or "out of the box" solutions. #ThinkChat
3. What ideas and experiments did you attempt and what where the lessons learned from these innovations?
The trick here is to employ best practices that have been effective, maintain an open mind, and adjust them as new data feedback on these practices come in, and close the loop –gather feedback in a timely fashion and integrated and LOOP #ThinkChat
4. How do you define success?
Our #SupportAssist team leverages #BigData,#Iot, & advanced analytics (#Statistica) delivering enhanced customer experience #SupportAssist defines success w/3 criteria: Rapid question response time, increased efficiency, and rapid problem ID and solution . Success can be defined anyway your org. wants-Practice, consistency, measurability, and continuous improvement for best results. #ThinkChat
5. What resources can you share for others looking to implement Big Data and IoT initiatives in their organization?
#GartnerBI, #FogAnalytics expo, IoT World, and PAW – just to name a few places to search for speakers, slides, and papers
6. Iterations seem to be the natural path to success, when did iterations go from experimental to production?
Customers tell me that they "know", meaning that the project seems to have broad applications, adoption, or success. Science projects go to mainstream when the culture indicates change due to the new inflow of data/content/analysis or
7. Analytic measure success, at what point did the analytics help you? Perhaps the analytics allowed you to redirect or review the project?
Analytics are both a measure of success & an incentive for creating new projects – data spans everything to all of these projects, analyzing data management (MachineLearning), managing data management (DevOps), and collaborating across the business boundaries through the vehicle of analytics seems to have yielded the greatest success build it with others – and ALL will come. Build it alone, and no one will come
8. Are there any professional organizations that offered advice that you found helpful?
HadoopWorld, CassandraWorld, Spark, IoT Forums, and other places that feature customers and their use cases. Studying what others have done and succeeded at helps me to form new ways to tackle these new and exciting problems projects #ThinkChat
Looking for more? Check out our new white paper - How are you protecting your #IoT #Data? And of course, don't forget to browse this EMA report analyzing big data and IoT trends!