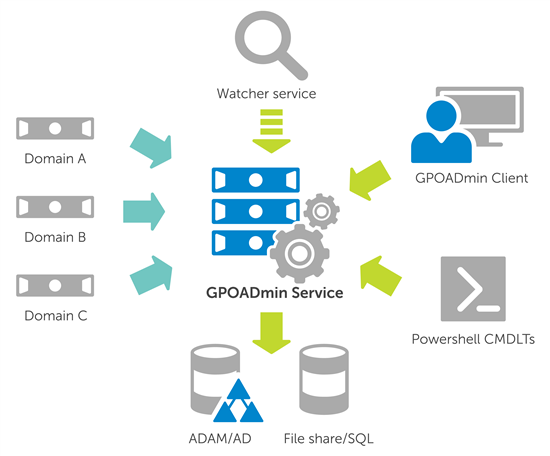 Today, GPOADmin 5.8 launches with even more features to support change management best practices and protect your environment, including:
Protected Settings – Define a list of GPO settings with predetermined values that must exist or cannot be modified.
Email approvals/rejections – Approve or reject workflow requests to modify GPOs via email without opening the GPOADmin console.
Improved object management – Tag specific Group Policies to specific users to help identify who manages which policies or for grouping.
Custom email templates – Customize email notifications with specific text and/or attachments for specific roles to streamline change management processes.
GPOADmin is the ideal tool to bridge the gap between what is natively provided for Group Policy management and what you truly need to protect your environment. GPOADmin provides information about the history of GPO changes and identifies when it was changed. It enables you to roll back to any archived version of the GPO, cloakGPOs and protect specific configuration settings, notify you of changes and much more. It's also designed to support change management best practices.
To learn more about GPOADmin, visit: https://www.quest.com/products/gpoadmin/ or download the attached datasheet.