Ultimately, your VDI environment depends on hardware and software infrastructure: CPU, memory and storage. And don't forget Active Directory: when 300 users all log on in a boot storm and require authentication, that places heavy demand on AD as well.
Do you have enough of those resources to keep XenDesktop and XenApp available to your users? How do you know when you're running low? Citrix tools won't tell you.
New version of Foglight for Citrix XenDesktop/XenApp
Foglight for Virtualization, Enterprise Edition, now monitors the virtual infrastructure underneath your Citrix VDI environment and answers top-of-mind questions:
Are all services running properly?
Are there enough computing (CPU, network, memory) resources available to support Citrix?
How is my storage performing?
Is Active Directory functioning properly?
Are there any AD problems causing failures in my Citrix environment?
These screenshots depict how Foglight monitors just three of the most important infrastructure areas your Citrix environment depends on:
Virtual machines — Foglight monitors CPU, memory, storage and network utilization in your virtual machines. When it detects a performance problem, Foglight sends you an alert.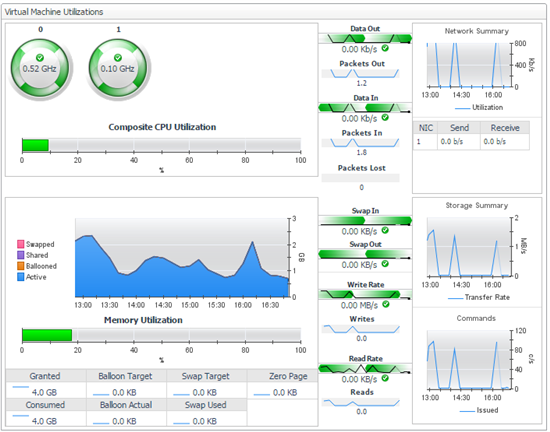 Active Directory — During boot storms, you want to know that your Active Directory environment is running properly. With Foglight you can monitor the AD objects as well as the infrastructure and Domain Controllers. Every Citrix login makes a call to Active Directory, so Foglight shows you whether Citrix users are getting their AD queries processed in time.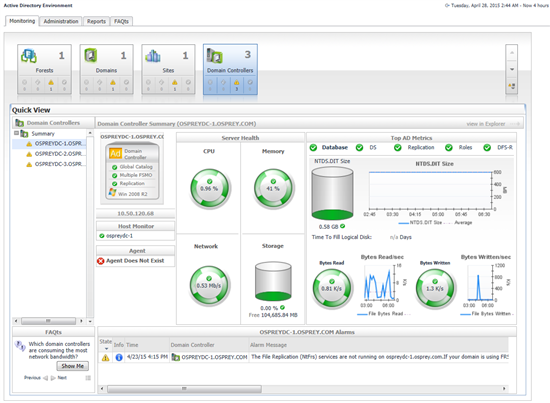 Storage — The more VDI desktops that are running or booting up, the more storage your Citrix environment needs. Foglight summarizes storage capacity so you can plan for your organization's evolving Citrix needs.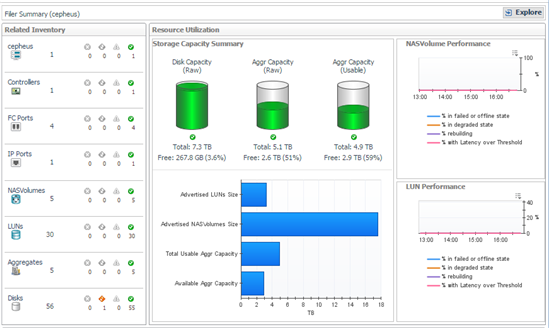 Your turn
To summarize this series of posts, if you're going to administer XenDesktop and XenApp and keep your users happy in the long run, you need detailed reporting in three main areas:
• Infrastructure and hardware resources
Citrix tools provide glimpses of this information but not the entire picture. Only by gathering information at all three levels can you efficiently plan for growth in your Citrix environment and troubleshoot problems in it before they arise.
Download a free trial version of our newly released Foglight for Virtualization, Enterprise Edition, version 8.2 and run it in your own Citrix environment for 30 days.