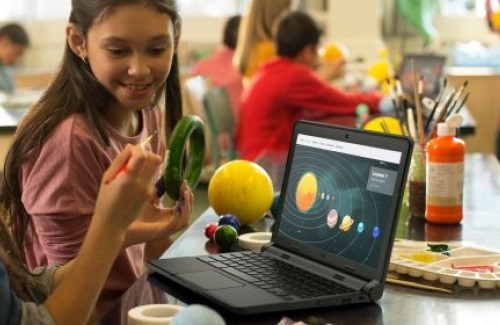 Effective systems management and deployment can be a challenge for businesses, but it can be even more difficult for educational institutions due to limited budgets and fewer support personnel per managed machine. And whether you're supporting a single campus or multiple locations, your team also has to manage and support an incredibly diverse and constantly growing array of systems and devices, including PCs, servers, Chromebooks, tablets and smart phones, as well as more and more connected non-computer devices, such as printers and projectors. The list of platforms is long as well, and often more diverse than in the business world: Windows, Mac OS X, Linux, UNIX, Chromebook OS, iOS, Android and more.
Another of your many challenges is ensuring that all these systems and devices are provisioned consistently and kept secure and current with the latest software and patches — again using only the limited staff on your IT team. Students are notorious for installing rogue software and non-compliant applications, but you've got to ensure compliance, uptime and security.
Systems management and deployment was even more challenging for the San Bernardino County Superintendent of Schools (SBCSS) because of its size and geographic distribution — SBCSS maintains PCs and Macs for more than 2,000 employees moving among 500 schools in the 22,000 square mile county. To meet their needs, they had cobbled together a hodgepodge of seven different products for imaging, inventory, asset management and remote systems management. As a result, IT staff had to use multiple consoles to keep systems inventoried, provisioned and secure, which made their jobs more complex and difficult.
Florida's Seminole County Public Schools, one of the largest school districts in the United States, faced similar challenges, including maintaining an accurate inventory of 30,000 desktops and laptops while keeping all the machines properly updated. They also needed a better way to create and deploy standard images for desktop and laptop models.
Solving these challenges is critical for educational institutions, so they can maximize student learning time through effective delivery of digital curricula. To learn how Quest KACE solutions helped these and other educational institutions like yours support better educational outcomes by streamlining endpoint management, improving uptime and lowering IT overhead costs, take a look at our new solution brief. Also, take a look at my next blog in our education series and learn how educational institutions attain high ROI for systems management.