Foglight for Storage Management (FSM) provides visibility behind your logical datastores and into the physical storage connected to your virtual environments. Until now, that support has only applied to VMware environments. With the release of FSM v4.0, we now make it possible to monitor the storage connected to your Microsoft Hyper-V environments, also. In this BLOG, I'll give more details about the support that we have added.
One of the strengths of FSM is its graphical topology mapping capabilities that detail the entire storage data path from host to LUN. This applies to networked storage attached to your Hyper-V CSVs, logical volumes, and pass-thru disks. FSM includes details about the host, connecting fabric, and storage arrays. Clicking on any of the objects in the topology map allows you to drill down further into that particular object.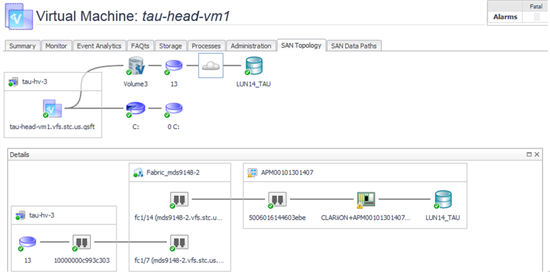 Using our SAN Data Paths feature, you can identify bottlenecks in the storage datapath It even identifies whether a particular VM is experiencing resource contention from other VMs in the environment.

FSM provides detailed performance metrics for the Fibre Channel fabrics, individual switches, and switch ports connecting your Hyper-V hosts to your storage arrays. Out-of-the-box alarms will notify you of important events that can affect your Hyper-V hosts and VMs.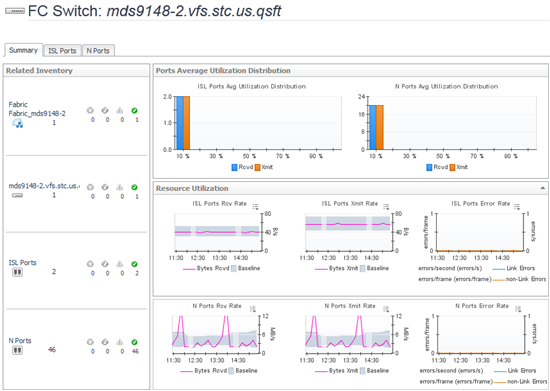 And FSM connects to the storage arrays feeding your Hyper-V environment to gather performance and storage capacity metrics. This includes granular data about the ports, controllers, pools, LUNs, volumes, and disks in your storage subsystems. You can use this information to root out and resolve performance bottlenecks affecting your VMs. You can also identify resources that are running low on available storage capacity so that you can prevent storage outages before they happen.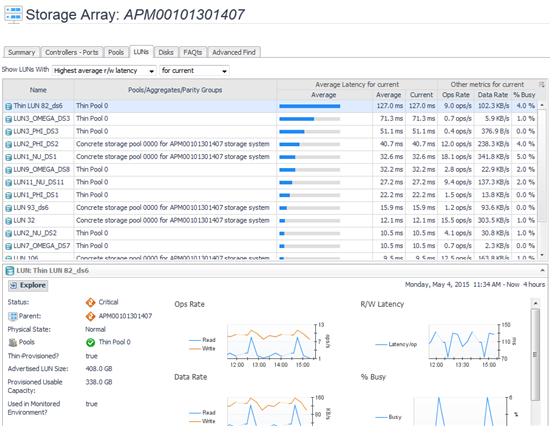 If you'd like to learn more about Foglight for Storage Management or even download a free trial, please visit our product page located at https://www.quest.com/products/foglight-for-storage-management/. Foglight for Storage Management is integrated with our Foglight for Virtualization, Enterprise product which gives deep visibility into the performance, capacity, and health of your Hyper-V clusters, hosts, and VMs. To learn more about that product, please visit our product page located at https://www.quest.com/products/foglight-for-virtualization-enterprise-edition/.