Dell's newest version of OnDemand Migration for Email not only to supports migration to Exchange Online or a hosted Exchange environment, but on-premises Exchange 2013 as well. The newest release also adds support for various sources including the Lotus Notes and Hotmail/POP email platforms.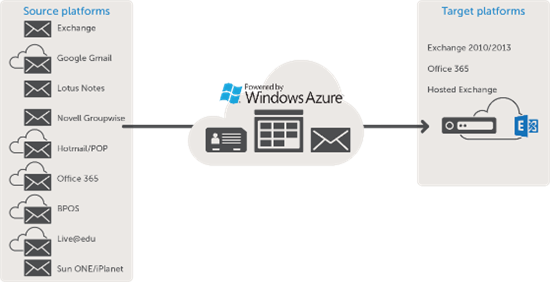 OnDemand Migration for Email is a cloud-based migration solution that leverages Microsoft's Windows Azure platform to deliver migration services to customers worldwide. With no migration software to install or maintain, you can get to your new platform quickly and with ease. From a single console, administrators can migrate multiple users simultaneously and migrate data such as email, calendars and folders in a phased approach. Administrators can filter to clean up unwanted data and shorten the time it takes to migrate.
Click here to sign-up for a free trial or learn more about OnDemand Migration for Email. Also, check out our latest whitepaper titled, Top 10 Steps to Ensure a Successful Migration to Exchange 2013.