In my previous blogs, I discussed the new array support and storage troubleshooting features available in Foglight for Storage Management (FSM) 3.0. Now, I'd like to talk about the new pool-level analysis features that we've added to FSM 3.0.
NOTE: FOGLIGHT FOR STORAGE MANAGEMENT 3.0 IS NOW RELEASED!!! VISIT OUR WEBSITE FOR A FREE TRIAL DOWNLOAD!
Most storage array vendors today support thin-provisioning, which is a method for optimizing utilization of resources by allocating physical storage to LUNs on a just-in-time basis. These "thin LUNs" are carved out of storage pools. With FSM 3.0, we now have visibility into these pools. For example, we can view a summary of all storage arrays in our environment to see which pools are most overcommitted, have the lowest available capacity, the highest data rates, and the highest IOPS rates.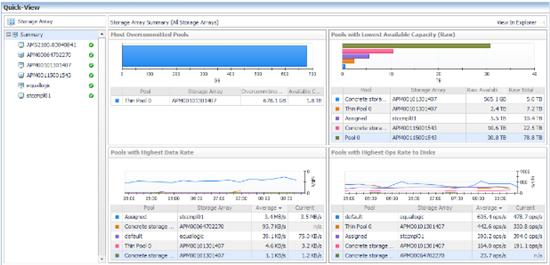 We can also examine the pools in a single, specific array. If a pool is thin-provisioned, we can measure the overcommitment and track the remaining available usable capacity. Using this, we know when we need to add more physical disks to a pool to prevent a storage outage. Alarms will also automatically notify you before this happens.
By selecting a specific pool, we can capture metrics for every LUN that resides within that pool…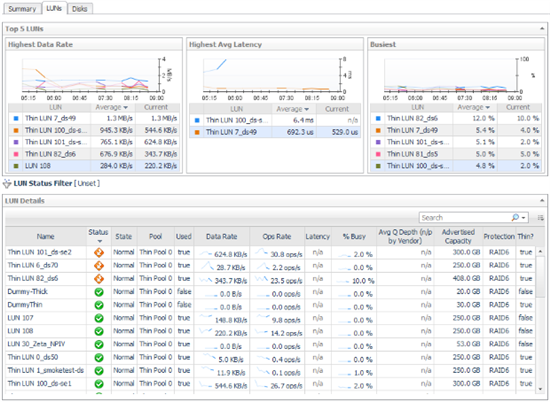 …as well as every disk that resides within that pool.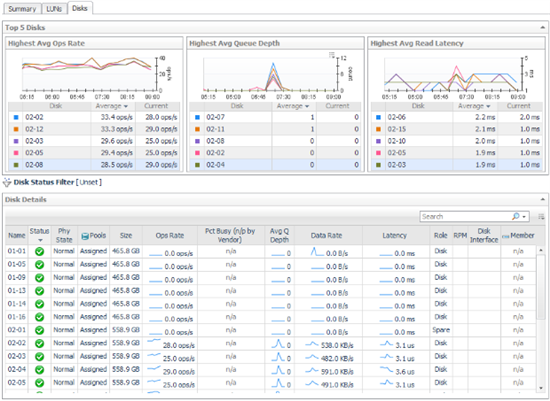 And if we've encountered a performance issue, we can run a pool-level analysis to see what changes have occurred recently in the pool that could be affecting a specific LUN and virtual machine.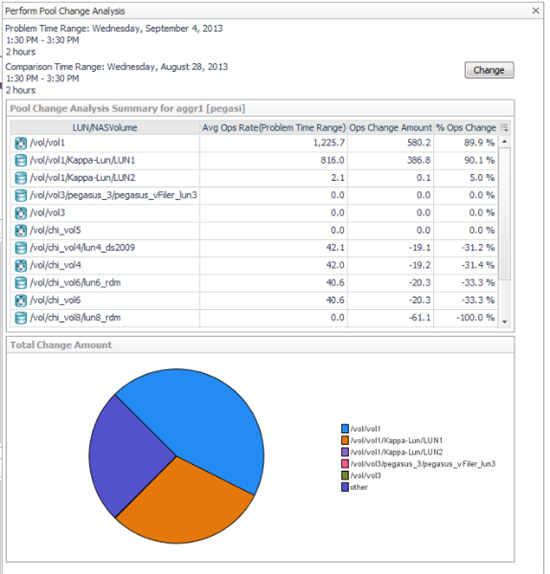 FSM 3.0 gives you the ability to monitor your storage pools to ensure you meet your storage commitments in thin-provisioned environments, as well as track performance and pinpoint bottlenecks affecting your virtual machines. For more information about FSM 3.0, please visit our product page located at https://www.quest.com/products/foglight-for-storage-management/.