Active Directory (AD) issues can have wide-reaching effects, including system downtime, directory unavailability and end-user disruption. Yet, administrators have no easy way to run AD health checks or identify resource bottlenecks, causing them to spend too much time troubleshooting and resolving problems in AD.
Active Administrator for Active Directory Health ensures the health and availability of AD with troubleshooting and diagnostics tools that monitor performance to maintain user productivity. With Active Administrator for AD Health, you get invaluable diagnostic data, in a visual interface to eliminate the learning curve, so you can quickly identify the root cause of AD problems shortly after deployment.
Let's take a look...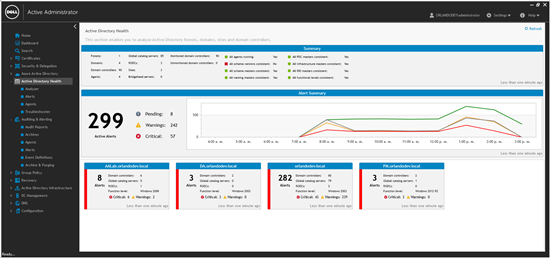 Active Tiles: Quickly view the status of AD and drill down for details.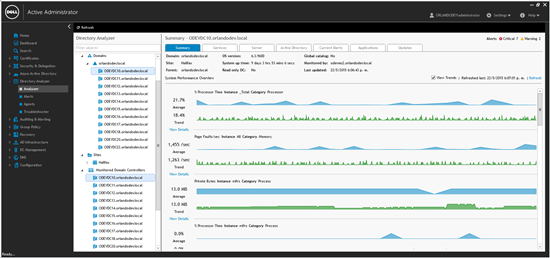 Performance: Monitor AD and get alerts when performance drops below thresholds.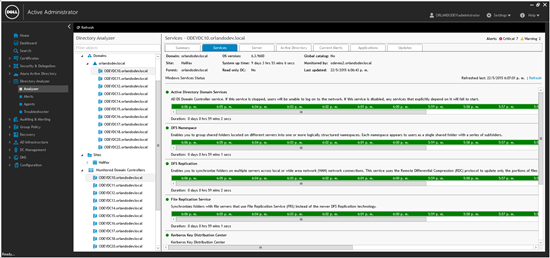 Services: Monitor all Active Directory services and get alerts when a service is stopped.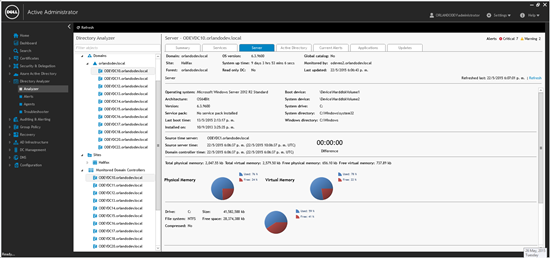 Server: Monitor key statistics for Active Directory servers.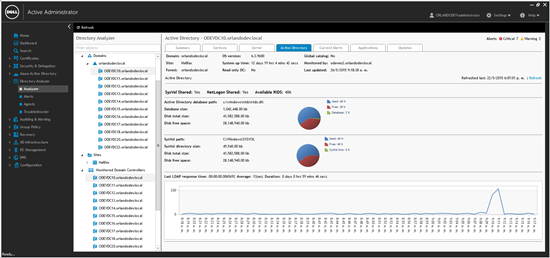 Active Directory: Monitor key statistics for Active Directory.
Alerts: See all current alerts for AD health and performance, color-coded by severity.