The Microsoft SharePoint Conference kicks off next week in Vegas! It would seem that anyone who has anything to do with SharePoint will be in attendance.
Quest now part of Dell will be located in booth 319 - you can't miss us. Again, we are the Premier sponsor of the event. You will see the same Quest faces (the ones you've grown to love!) wearing new Dell shirts...some new faces as well.
Lots of you have reached out to me this year asking what sort of craziness we have planned at our booth this year. I don't want to let the cat of the bag yet, but I thought I'd give you the top 10 list of things that will NOT happen at booth 319 next week:
10) There will be no Bonking in our booth this year. Although I understand that may be a disappointment to some, rest assured what we have planned for next week will be much wilder!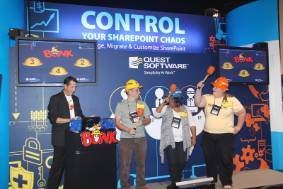 9) There will be no bacon sizzling at the booth. However, don't be surprised if there is a faint bacony aroma wafting throughout the conference. I hear the SharePoint HillBilly adds bacon to every SharePoint related event he attends.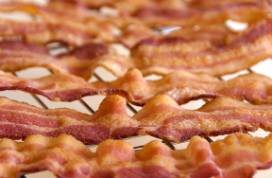 8) There will be no clowns at our booth. Phew! Ever since Poltergiest, I've been afraid of clowns (mimes and monkeys too for some reason)
7) None of our staff members will be wearing red leather pants. I know that is a huge disappointment for most, but we are all required to wear black trousers.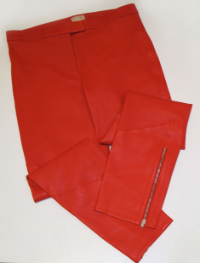 6) Chris McNulty will not be playing the piano and singing "Call Me Maybe" - at least not at our booth....remember - what happens in Vegas stays in Vegas
5) Christopher Walken will not be making chicken - nope - not at our booth (See earlier post Walken Chicken post)
4) No one will be dancing "Gangham Style" - not in our booth.
3) Although there was some chatter around the way we would get folks from the casino to our booth, we ruled out having live donkeys for transportation - so another no. No Donkeys pulling carts at our booth.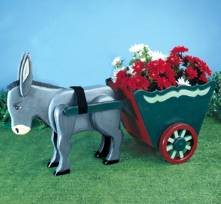 2) No Elvis impersonators at our booth - I'm sure he'll be everywhere else, but not at our booth.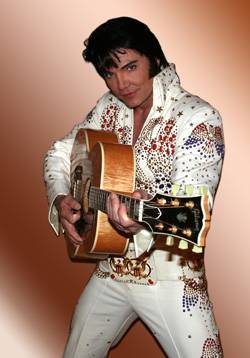 1) And, although there have been several babies born to team members in the last 12 months, we will have no fighting babies in our booth this year...especially not dragon fighting babies.
See you next week!