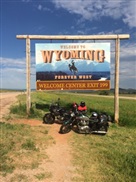 As one part of the trip comes to an end and the next is started the journey ultimately continues, but can be seen through new perspectives…
I have been thinking about journeys lately. In part, because I just completed an epic personal journey of my own this summer, spending a full three weeks, traveling over eleven and a half thousand miles, with my nineteen-year-old son on the motorcycle trip of a lifetime. Seeing the amazing sites and talking to the extraordinary people of the American countryside, cities, towns, highways, and byways, we truly shared an exceptional experience that neither of us will ever forget. More about that later though, as the other aspect of my thinking about the "journey" is what we together, in the world of data and technology, are seeing unfold at one of our long-term hallmark institutions.
The announcement that Larry Ellison is stepping out of the role he has played throughout an extraordinary career as founder and CEO of Oracle marks the start of a new era. Sitting there last week, under the Oracle Open World canopy and signage between the north and south halls at San Francisco's Moscone Center, I became acutely aware that we are coming to one trip's end and the beginning of a new component of an epic business journey. Our sojourn with Oracle to date has been an incredible run of mutual growth and ultimately success for our customers, and I believe there is still much more of that particular road left to travel.
Although we are coming to the end of the path with Larry as CEO, it should not be seen as a loss, so much as just a change of scenery and perspective. Oracle with Larry at the helm has driven a torrid pace of constant innovation. Few CEO's in the history of tech have been as aggressive or successful at driving development at the cutting edge. It has been an exhilarating experience building tooling alongside this program, and our products and customers' experiences have been so much the better for it. As for the new section of the journey for Oracle (as it seems so far, and granted we're just at the beginning), I believe it will be more focused on customer relationships than ever before. This coincides with the content at OOW14, where presentations from both Co-Ceo's Mark Hurd and Safra Catz were reflective of this sentiment.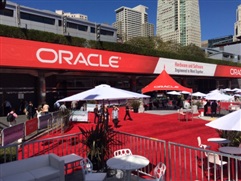 In the case of Mr. Hurd's keynote, right from the beginning, there was a clear positioning toward alignment with the customer. He even kicked off his talk from the floor rather than the stage, putting an exclamation point to his desire to be related to as a CEO of the customer.
Speaking eye-to-eye at their level and his progression onto the stage to interview Oracle customers from major brands further aligned him as having more of a focus on the customer experience than was seen in than the product driven keynotes Mr. Ellison became been famous for.
When it comes to driving real customer return on investment and realized value, I cannot think of a vendor that shares this vision more passionately than Dell. Michael's vision from the top and a core credo that is driven into our corporate DNA has consistently been aligned with redefining the economics of technology for our customers. This focus has led to our reputation as the vendor of choice for high value, exceptional service, and great capability. At Oracle Open World, we put this combination on display in a variety of ways.
First, we unveiled the latest release of Toad for Oracle, Quest's popular database development and administration solution, which enables developers and DBAs of all skill and experience levels to work with greater efficiency and accuracy. The latest release, version 12.6, features significant upgrades to the product's Team Coding capabilities to help organizations implement a database development best practices methodology. Also unveiled was the newest release of Toad Data Point, version 3.6, which includes new data profiling capabilities to help data analysts accelerate data preparation and improve data quality. In addition, a public beta is now open for Toad for Oracle 12.7, which can provide integration into other tools in the Toad product line and feature improved developer collaboration for better team insight.
Quest also unveiled a forthcoming release of its SharePlex database replication and near real-time integration solution. The upcoming release, version 8.6, can further expand the product's heterogeneous database support by enabling users to replicate data from Oracle databases to Microsoft SQL Server, which now joins the list with Oracle, Hadoop, SAP ASE, ODBC, JMS, SQL flat file and XML files as supported replication target platforms. This heterogeneous support allows customers to streamline operations and drive improved data analytics. Quest has also enhanced its SharePlex Connector for Hadoop to enable custom and range partitioning of data replicated to Hadoop environments, giving organizations the ability to leverage the change data capture to drive business insights.
Together with our hardware and services offerings, we give customers the full range of features and capabilities they need to address real business challenges. With the portfolio of end-to-end information management solutions, customers can manage data and information across its entire lifecycle, spanning development and optimization, integration, analytics, and storage, in turn enabling them to achieve ROI by turning data into actionable business insights.
As I learned on my adventure this summer going from San Diego, CA, to Key West, FL, to Madawaska, ME, to Blaine, WA, and finally back to hearth and home in Southern California, it is not the beginning, nor the end of the trip that matters most, but what happens along the way and the reflection of the whole. So although we are ending the leg of our journey with Larry as Oracle's CEO, the journey continues, and we will see new and more interesting opportunities for our customers as it unfolds.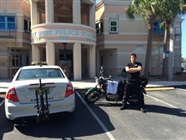 Going forward, even as we continue to expand the scope of our information management software offerings, we'll remain committed to serving the Oracle customer community with database management, integration, and analysis solutions that make their jobs easier. And I'll personally continue looking forward to meeting them in person each year at Oracle OpenWorld.