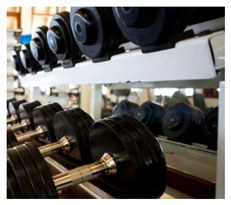 In my last post, I explained how using Oracle Standard Edition with a third-party data replication solution provides a low-cost, high-performance alternative to using Oracle Enterprise Edition. Now, let's explore a real-world example of how one company used this approach to reduce costs, minimize downtime and improve database performance.
Bodybuilding.com looks to strengthen database performance
With more than 1.7 million unique visitors a day, Bodybuilding.com is the world's most visited health and fitness website and the largest online retailer of nutritional supplements.
The company developed a strong business intelligence strategy, mining website data to better understand customer behavior, trends and new opportunities for growth. But with up to 50 employees actively running reports against the production database, online transaction processing (OLTP) performance, and the user's website experience, were suffering.
An affordable way to offload reporting
Sean Scott, Oracle DBA at Bodybuilding.com, needed a way to separate the online transactional database from ad hoc and BI reporting. He knew moving from Oracle Standard Edition to Enterprise Edition could help but at a significant cost.
Not wanting to spend several hundreds of thousands of dollars in licensing fees, Scott discovered he could offload reporting to improve database performance by simply staying on Standard Edition and adding an affordable third-party data replication solution.
Anxiety-free migrations that deliver $200,000 in savings
Data replication not only allowed the company to offload the reporting workload from the production database, but it also took the stress out of migrations. With their data replication solution, DBAs can see how the new database is going to perform and resolve any issues proactively. This helps prevent downtime, saving hundreds of thousands of dollars for one migration alone.
One approach, many use cases
Using Oracle Standard Edition with a powerful, affordable data replication solution like SharePlex will empower you to reduce costs, achieve high availability, improve business intelligence and much more.
To get the full rundown on how Bodybuilding.com successfully implemented this approach, check out the case study today.