There is new connector in Cloud Services family - ServiceNow connector.
ServiceNow is cloud-based service that automate enterprise IT operations.
Now using QC you can sync users, groups, roles and any other entities to and from ServiceNow.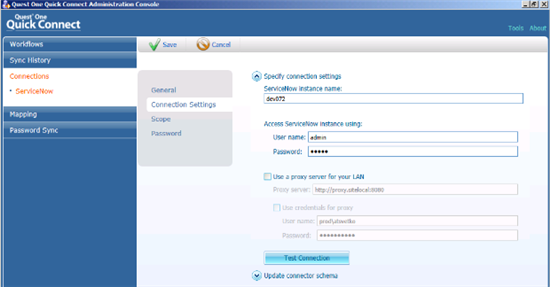 Before using the connector you need to update schema of connector (using option in connection properties).
Also don't forget to uncheck checkbox in settings of your instance (on screenshot below).