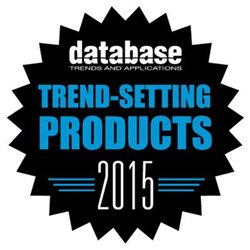 I'm pleased to announce that the editors at Database Trends and Applications have named Dell SharePlex to their list of Trend-Setting Products in Data and Information Management for 2015. The editorial team names products to the annual list that have demonstrated vision, innovation and execution in meeting the needs of the marketplace.
You'll find a big part of that vision, innovation and execution in our recently released SharePlex for SQL Server version 8.6, which supports replication to eight different target platforms, including Oracle, Microsoft SQL Server, Hadoop and SAP Adaptive Server Enterprise (ASE) as well as the JMS queue and flat files of either SQL or XML
So, if you're already using SharePlex for data replication, you can assure yourself that you're working with a product recognized by both industry experts and your peers at companies like eHarmony, Verizon Wireless, NQ Mobile and Spansion.
If you haven't started working with SharePlex but are evaluating replication products, visit our site for more information and to start a free, 30-day trial in your own environment to see how SharePlex can replicate your data locally, remotely and in the cloud.