Keep your users productive by giving them an environment that is easy-to-use, performing at its best, and able to meet their storage and customization demands.
Usability is vital to any SharePoint governance plan. In fact it's one of our Five Pillars of SharePoint Governance – security, auditing, reliability, usability and supportability.
In this webcast we are going to take a deep dive into usability and we have our friends at Blue Rooster to help as well as Quest's own Chris McNulty.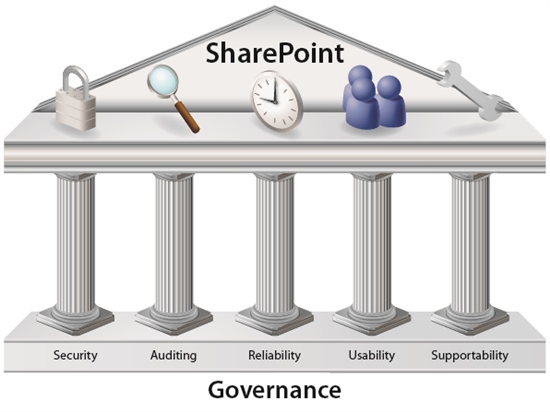 The Five Pillars of SharePoint Governance – Usability (a webcast)
North America - Wed, May 16, 2012 @ 11:30 a.m. EST | 8:30 a.m. PST | 4:30 p.m. BST
Europe (UK, Ireland, Germany, Switzerland, Sweden, Denmark, Austria, Norway) – Wed, May 16, 2012 @ 12:30 p.m. BST | 1:30 p.m. CEST
North America - Register here
Europe – Register here
If your SharePoint users get frustrated using portals or complain that content is hard or performance is slow, you run the risk that no one will use the platform – and your investment is wasted.In this webcast the experts at Blue Rooster – a Microsoft Gold Certified Partner – will join us to discuss the concept of user experience vs usability and how to be successful in implementing solid usability practices in your environment. We'll also show you automated management and migration solutions and customization tools to help you solve your usability issues.
North America - Register here
Europe – Register here