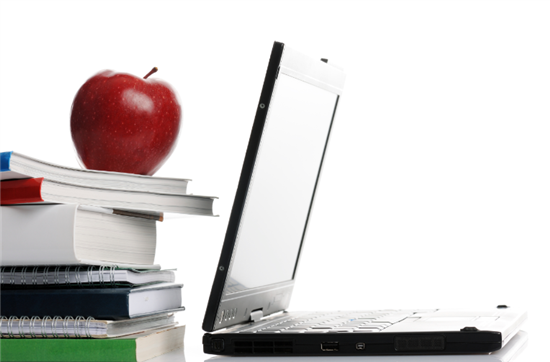 You don't have to look hard in the media to find articles reporting a shortage of software developers and other IT professionals in the job market today. Educators and policy makers alike are responding. Computer science was finally listed as a core academic subject in the U.S. in December 2015 with the reauthorization of the Every Student Succeeds Act (ESSA), and initiatives such as CS for All promise increased funding. The topic even made President Obama's 2016 State of the Union Address, when he urged the country to offer "every student the hands-on computer science and math classes that make them job-ready on day one."
However, technology in education today extends far beyond computer science instruction. Technology is broadly recognized as a tool for enabling a variety of educational goals, from mathematics to languages to study skills and research. In addition, it is a key component of increasingly popular programs such as blended learning and personalized learning.
Moreover, EdNET Insight's "State of the K-12 Market 2015: Executive Summary" notes that while the major technology companies began as providers of devices, operating systems and digital tools, they are moving in new directions as well. For example, the report notes, "Amazon, Google, and Apple have digital marketplaces to distribute the content and educational apps of others. Amazon has taken this a step further, acquiring ed tech company TenMarks in 2013 and elevating the startup's co-founder to general manager of Amazon Education."
With the support of companies like these, educators are increasingly using technology to drive collaboration — for both students and teachers. For example, Google Apps for Education comprises a suite of free productivity tools for classroom collaboration, and Google Educator Groups (GEGs) "provide a platform for educators to collaborate with one another, allowing them to pick up new creative ideas from one another, and to help each other best meet the needs of their students with Google solutions."
It's no wonder, then, that school districts are eager to put devices into the hands of all their students. The EdNET Insight report notes that the top two priorities of technology directors are building out their wireless networks and providing personal computing devices to their students. It also reports "some significant shifts in districts' preferences for various kinds of devices and their plans for deploying them. Technology directors plan to rely on Chromebooks much more than a year ago, while tablets figure less prominently in their hardware plans." However, both laptops and tablets still have a significant presence.
Next Step
With the increasing use of Chromebooks for education against a backdrop of a diverse variety of other technologies in educational settings, it's critical for IT administrators to have an effective tool for managing all network-connected devices from a single pane of glass, and not just the Chromebook management provided by the Google Chromebook Management Console. Only Dell offers a systems management solution that enables you to manage Chromebooks alongside all your other network-connected devices, with features such as comprehensive asset management, remote administration and an integrated service desk. To learn more, download our new tech brief, "Educators Love Chromebooks. Now IT Admins Will, Too."