Over the past three years, travelling has been an integral part of my job. I have had many reasons to travel but the result has always been the same, I ended up building great relationships with my colleagues, customers, partners & distributors.
The power of meeting face to face is one that might challenge the latest 'Pokemon Go' craze!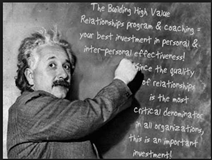 -v-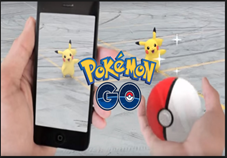 Back in the day, I had a pen-pal in France # showing my age! We engaged in the art of writing to each other (yes - on paper how 90's), but we never met. The relationship never progressed to a face-to-face meeting and fizzled out. Don't get me wrong, this wasn't a romantic relationship, we were just friends :)
In my experience, travelling is key to building relationships and makes living out of a bag and leaving loved ones behind worthwhile.
I have been to California twice over the past two months (no complaints on my side!). The first trip with our global marketing team summit and the second was for training reasons. Here is a pic of the EMEA team on the beach in California at the summit where we were doing some serious relationship building. You can tell how much we are enjoying it :)
I am based in Cork, Ireland and work on a global team. The difference between the relationship that I have with my colleagues from the US, France, Sydney etc. before and after is now tenfold. We now understand each other more on a personal level and feel a lot more relaxed and confident in how we work together and make decisions.
I think this is something that should come naturally and shouldn't be forced but I saw an interesting article that outlines 9 tips around this so it's worth a look.
This is my favourite one. I reckon if we all did this more, we would have more balance in our hectic work lives.
"Step in without being asked."
At the end of the day, we are all humans so can connect and relate to each other more after meeting. It is so important that we all make the effort to meet each other face to face from catching up with our friends, family and colleagues to make sure we are maintaining and building our relationships. You may think it's odd that I included colleagues in this list but let's face it we spend more time with our colleagues than our friends and family. Good job that our marketing team are a good, solid & fun crew ;)