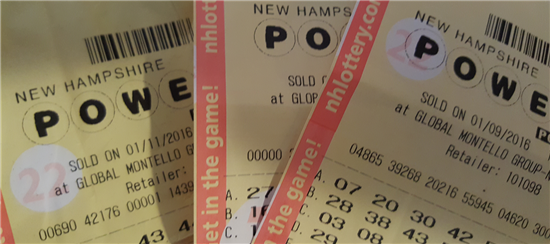 With the enormous pot of gold that was looming over everyone's head over the last few weeks, more and more folks picked up a Powerball ticket. People who have never gambled before have purchased tens of tickets for the growing drawings over the last two weeks. I put my feet to the street and asked a few of my friends how they would spend the money.
Think of the Possibilities
Pay off debt
Buy an island
Buy an island that had a shark fence, swimming ponies and elephant powered showers
Move to California
Set up an adoption agency the assisted families financially to get through the costly adoption process
Invest in my self-made Martial Arts business – built a state of the art facility and have a sliding scale so all students could practice
Buy a bigger house
Buy a mule, bring it to the office and watch as it mule kicks some of my colleagues as I give my notice
Whatever the hell I want
Hide
Buy the company I work for and turn the bottom floor of the office into a posh animal rescue center so the workers could take a break and walk the animals
Put a mariachi band and team of people to blow bubbles on my payroll to announce entry wherever I go
Two words: Dancing monkeys
A month in Italy trying to decide what to do next
A paid trip to space
Anonymously help people in need
Spend a year in the missions field in Haiti
Find a cure for CCHS
Go to Disneyland!
Buy the company I work for and hire all of the good people, that I like, that have left over the years
Become a clown and hand out money to people who have good hair
Live my life convincing everyone I'm a super hero
Get a huge bouncy house and a lifetime supply of beef jerky
Ok, we get the point. Most of the people I surveyed want an easier life – free from structure and worry.
But, what about TIME?
What if the winner of the lottery was allotted more TIME? Time is something that money can't buy. Or can it?
If you are an IT administrator, chances are you don't have time. You are up against deadlines constantly to meet SLAs. You work feverishly to close out helpdesk tickets while new tickets pop up.
The Windows management business is focused on supplying your organization with products and solutions to give you back time. OK, it's not the same as winning Powerball - but we let companies simplify and automate a wide range of administrative functions for Active Directory®, Exchange, Lync®, SharePoint®, Office 365™ and more. Deliver the capabilities users need while freeing your staff to focus on innovation so your organization can be future ready. The end result, more time for you.
Take 3 minutes and learn why Quest is the leader in Active Directory, Exchange, SharePoint and Office 365 with modernization solutions that help organizations get future ready and keep pace with evolving business priorities.