Who wants more? We all do. So we've seen the AT&T ads about more. A strange man listens to unscripted yet scripted feedback from 4 kindergartenders on why we want more. Well, this isn't that!
This isn't even about how we want more videos showing a meeting of mini-me supervillians (aka laughing baby quadruplets - but you know their laughing is actually evil-plan-hatching kackling):
This is about more SharePoint reporting! In this area, we can all say we want more! Now I'm not talking about more just for the fun of it. There is such a thing as too much, where you need to go to a bagillion different reports just to answer a few basic usage or security questions like this poor bloke on a microsoft social technet question. He asked for some basic native SharePoint reporting around usage, and he did get more reports, just not better, meaningful or consolidated SharePoint reports that would really save him some time. Instead, he got a list of all the different native reports he would need to pull just to get the information he needed. The responder was really helpful with this information, but he also mentioned that it would be best to get this information in one location from a third party tool.
Well, what do you know, but we have a third party tool that can answer all those basic SharePoint questions as well as more and in meaningful, insightful and consolidated reports (and you can even delegate access to those reports to your site collection and site owners so they can pull their own SharePoint usage reports).
Site Administrator for SharePoint reports on usage, security, content and infrastructure and enables you or your delegated users to perform key management functions within those areas. We even provide you with the ability to create your own custom reports in the reporting tool of your choice, including in SharePoint dashboards.
This isn't just me patting myself on the back - though I do have a healthy self-esteem - but our customers agree as well. 83% of our customers in a recent TechValidate survey said that we offered more SharePoint reporting capabilities over our competitors. Just see below: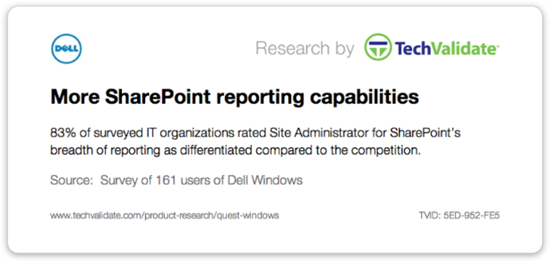 So learn about all these cool new reports in this Technical Brief that describes what's new in SharePoint 2013 for native management and reporting and where our tools, including Site Administrator for SharePoint fills the gaps!
Just to wet your appetite, here is a screen grab of one of our cool reports on SharePoint security: