Quest VROOM brings together the protection of your critical IT infrastructure and its management all in one place.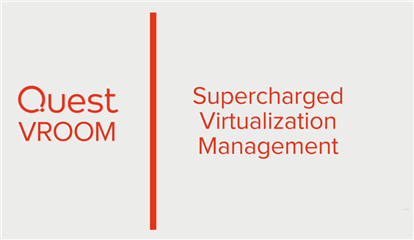 Here are 7 reasons you should come along and see it:
Don't get caught out with unprotected infrastructure

Be able to see and understand what is going on in real time from critical app, through your virtual infrastructure to the storage and into the cloud.

Get directed to the most valuable activities using health index scores and optimization management

Understand the impact of changes before and after they are made

Know and report on the service levels you are delivering

Make capacity planning and management easy

See what your workloads would cost if you moved them to the cloud (any cloud) and monitor them too
Data Protection
VROOM links to data protection tools such as Rapid Recovery and VEEAM Backup to tell you the past and present state of your data protection environment and the protection status of every virtual machine.
With Rapid Recovery you can recover you virtual machines so that they become usable within minutes. VROOM shows you what is and what is not protected allowing you to address issues on the spot, directly being able to configure data protection when required.
Real-time Monitoring and Diagnostics
From the sky high overview right down into the detail VROOM provides the visibility right across the infrastructure covering:
AD, Exchange, Office 365 and SQLServer

VMware, Hyper V and Openstack

Physical systems running Unix, Linux or Windows

Storage

VMware horizon View, XenApp and XenDesktop

Amzon Web Services and Azure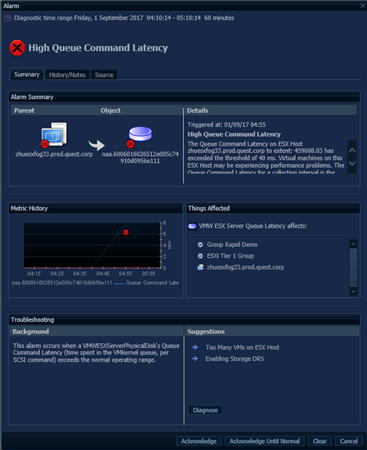 VROOM provides the analysis to provide actionable alerts and recommendations to save you time. It even understands the dependencies between components and can tell you when and issue with one component is caused by other seemingly unrelated components because they share the same infrastructure.
Maintaining a Healthy Environment
Time for preventative maintenance is scarce these days. VROOM directs you to where what little time you get will provide the greatest returns.
Our health index score directs you to the virtual machines whose performance is the worst and thus in greatest need of attention (bad) those where performance is degrading significantly and those where you need do nothing (good).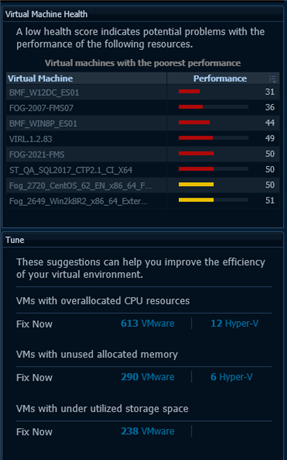 The over and under allocation of resources remains as great a problem in virtual environments as it ever was with physical ones. VROOM shows you where resources can be safely reclaimed and where more are needed. You can accept, reject or modify the recommendations and instead of forcing you to action them somewhere else you can action them immediately or schedule them to happen at a later date.
Understand the impact of changes

Changes both planned and unplanned remain one of the primary causes of problems in IT and understanding the impacts are key. VROOM enables you to see what changes have occurred, analyse their impacts, view how they relate to VM performance, etc. better still it allows you to model, assess the impact of proposed changes ahead of time and then when you are happy you can schedule them to happen.
Service Levels and Reporting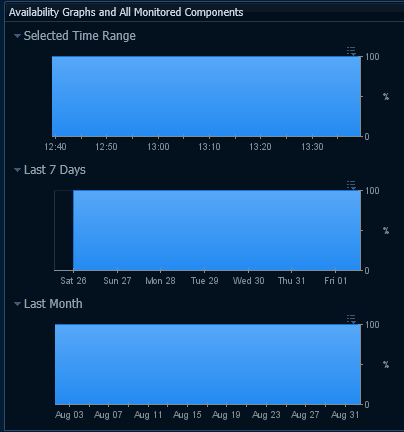 Showing others the service levels being delivered has traditionally been difficult, mostly because data collation is too time consuming. VROOM automatically generates service levels for aspects of the virtual infrastructure such as datacenters, resource pools, ESX hosts et al. You can define your own groups to and VROOM will monitor and report on the service levels provided. This is just one of the many reports available from within VROOM which has well in excess of a hundred different canned reports along with a report builder and and API so that you can use your favorite reporting tool too.
Capacity planning and management

Capacity Management is one of those things that we all want to do but unless we have somebody dedicated to it we only get around to it when the crunch comes and even then our work tends to be rough because collecting the data, let alone analyzing it takes time. VROOM eases the time issue so that we can all plan and manage capacity. From a simple view of current capacity to modelling changes (scheduling them if they are alright) or even planning new server purchases and even costing moves to the cloud (any cloud).
Cloud Manager
From the first point of modelling the cost of moving systems VROOM helps keep your feet on the ground when you have you head in the Cloud. You can take the resource consumption of any workload and model what it would cost to run in any cloud. And once you have workloads in the cloud you can monitor them just like any other part of you infrastructure. Overtime VROOM will extend all its capabilities to the common cloud platforms, keeping you ahead of the game.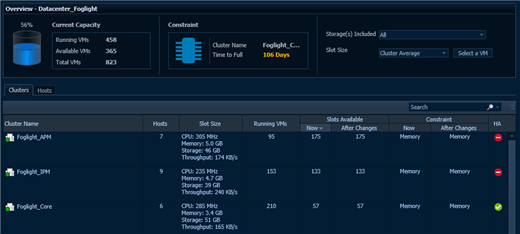 Find out more about Quest VROOM at VMworld Barcelona, visit our Booth B518 to learn more and be in with a chance to WIN a Microsoft Surface Pro, Nintendo Switch, VR Headsets and VROOM T-shirts. (Terms & Conditions Apply)