Customers often have to choose whether a backup appliance is a good fit, or a standalone software solution. On the surface, this may seem to be an easy answer, but in reality, there are numerous factors that dictate which route is a better option. I will discuss some key differences between the two approach to try and help navigate the decision-making process.
| | |
| --- | --- |
| Software | Appliance |
| Provides the flexibility of deploying on existing hardware, or preferred hardware platform | Removes the guess work of trying to correctly size a solution, hence minimizing the room for error |
| Well suited for small remote office locations that doesn't have room for additional hardware | Implementation is generally a lot quicker as the hardware and software components are tightly integrated and can be configured together |
| Depending on the licensing model, it may be cost-effective to purchase the software only solution | Troubleshooting is easier as both the software and hardware layers produce cohesive logs |
| Sizing a software solution has greater room for error due to the flexibility of hardware selection | Expanding an appliance solution is greatly simplified through pre-packaged expansion shelves |
| Implementation takes longer as there are more components to configure separately - such as server, storage, and software | Appliances provide a robust setup instead of using old, worn out hardware that will cause issues down the line |
| Increased complexity to troubleshoot as the root cause may be within server, storage, networking, or the software layer | Provides flexible licensing models to reduce CAPEX |
| Expanding a software solution is time consuming and may cause failures or performance issues | Easier to track and manage maintenance and support renewal as a single component |
| Cumbersome to keep track of maintenance and support renewal of hardware and software separately | May not be suitable for remote office locations that do not have room for additional hardware |
The good news is that customers don't have to figure this out all by themselves! The Quest Data Protection team provides expert advice and guidance to help pin down the best solution that meets the requirements while saving money on a new solution.
Quest Backup and Recovery Portfolio offers flexible options around software only solution (Rapid Recovery) as well as backup appliances (DL1300, DL4300) that fit customers of all size – small, medium, or enterprise.
The DL Series appliances start at 2TB usable capacity, while the current maximum capacity is at 120TB usable. These appliances pack advance features such as:
First Time Boot Utility (FTBU): a tool that streamlines the appliance configuration (setup and deployment) through wizard-driven interface.
Rapid Appliance Self Recovery (RASR): automatically backup the appliance OS as well as the backup software configuration to protect against critical appliance level failures.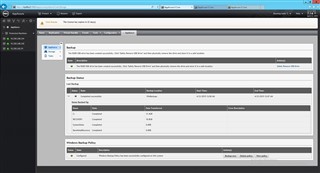 Virtual Machine Management: an UI to test standby servers that can be provisioned for Disaster Recovery purposes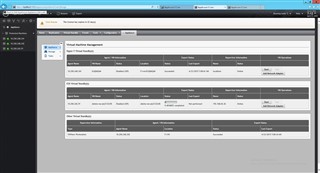 Replication and Disaster Recovery: Options to configure one-to-many, many-to-one replication, as well as replication to public/private cloud for Disaster Recovery
Here's another blog discussing the ease of deploying the DL appliance.