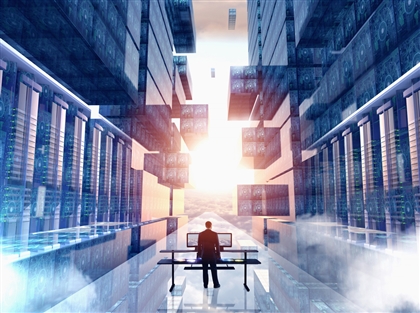 As an IT professional, are you so consumed by keeping servers running and data flowing that it's difficult to keep up with the digital transformation going on outside your walls?
For example, energy companies are investing in smart meters to get real-time analytics – and give their customers control from an app on a mobile device. Trucking companies are using software-driven warehouses that optimize their supply chain and distribution networks. Their apps automate order processing and control inventory while in-vehicle cameras record footage continuously. These are just a few of the ways organizations in all industries are evolving thanks to digital technology.
It's a different landscape now filled with promising, powerful possibilities. And some alarming consequences for IT, too.
Digital transformation brings new realities
The digital evolution presents several new, imposing challenges for IT, including the following:
Data availability is a must: With about 80 percent of an organization's applications now considered mission-critical, the dependence on application uptime and data availability will only escalate.
Data volume is insane: The volume and velocity of data have exploded. Cisco estimates in 2020 there will be 26.3 billion networked devices in the world. Those devices will move 2.3 ZB of global IP traffic per year for an average of 25GB per month per capita. And Radicati estimates that business email will generate 128 billion messages per day by 2019 – growing at roughly three percent per year.
Cybercrime is relentless: About 75% of organizations admitted to being a victim of a successful cyberattack in 2015. And ransomware attacks are a special concern. A survey commissioned by IBM revealed that roughly 70 percent of businesses reported paying the ransom to regain access to their data. Meanwhile, hackers walked away with an estimated $1 billion in 2016 from ransomware.
These changes – as well as others – have forced organizations across every sector to move faster, and do things differently. Is your IT capable of staying ahead of these changes?
Data protection to the rescue
Backup and recovery are the airbags of IT: dull yet necessary.
Airbags save lives. Data recovery saves companies. While the eyes of the business are on the digital transformation, the eyes of IT are on data protection and disaster recovery.
But, for data backup and recovery to play its rightful role in this evolution, it must support these four best practices:
Automate processes to increase efficiency
Modernize infrastructure to get to the cloud faster
Enable a data-driven business through real-time analytics
Optimize the application experience to provide a better service to users
This white paper "Digital Transformation - Best Practices for Data Recovery and Protection" explores how your IT can achieve these objectives, and align your data protection strategy with the needs of your rapidly changing business. You may even learn several strategies for improving data recovery that you never considered.