We are lucky enough to work with a number of extremely talented and passionate people. Some of our coworkers have been here for a number of years and have some great stories to tell. We wanted to use this interview as an introduction to one such individual – Andre Cooley.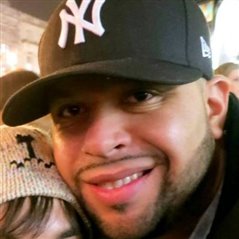 Tell us a little about yourself:
My name is Andre Cooley and I am a Senior Technical Support Advisor for the NetVault Product Family Line.
When did you begin your career in technology?
I began my career at Quest in 2010 when BakBone was acquired by Quest, but I have supported NetVault, since 2008, along with vRanger for a brief stint in 2012-2013. I began my tech career right after graduating from ITT Tech in 2007 and worked for a company called AP Technology, a banking and payment processing software company. Before that I worked in the Commercial Coatings industry and served in the United States Navy from 1998-2002 as an Aviation Ordnance Technician.
What do you love about being a part of Quest?
I have really enjoyed working for Quest. They have provided me with great opportunities. Before the acquisition by Dell, I had the pleasure of going to work for Quest in Cork, Ireland. I was there for the Opening Day of the new office and worked there from 2012-2014. My main role while I was there, was to help roll out a NetVault presence in Cork, where I aided in training, mentoring, and laying the groundwork for the NetVault support team, which we built from the ground up with new employees. This by far was my most memorable and enjoyable period with Quest. I made new friends and gained colleagues and connections from all over Europe. We (my wife and I) also did a lot of travelling and we even had our daughter there. It was an experience I will never forget, and I am so grateful that Quest gave me the opportunity to do that.
What do you think is the best thing about the product you support?
As I mentioned, I support the NetVault Backup Product, which is an Enterprise-Class Data Protection Backup and Recovery Software. I have enjoyed working as a Support Engineer for this product because it is highly challenging, and ever evolving. I have seen the product mature for the better part of 10 years, and every year, even with bumps in the road, has gotten progressively better. The potential for the software is limitless and I like the way it is headed. I think the thing I like about it the most though is that out of all the enterprise backup solutions, it still remains the most cost efficient, while still being one of the most robust, and that says a lot in probably one of the most competitive markets in the industry. Overall though, I enjoy the challenging aspect of it, as it doesn't have a singular focus. There are so many different working parts and it touches virtually EVERY ASPECT of I.T.; from Storage Infrastructure, Network, Hardware appliances, Cloud, every major OS, every major Database and Virtual Infrastructure. It is really a BEAST, but I enjoy supporting it, and I enjoy engaging and developing professional relationships with our customers.
What interests outside of work do you have?
When I'm not helping customers solve their backup and recovery issues I am usually spending time with my wife and 2-year-old daughter We are big Disney fans and are Annual Pass-holders, and we will go there probably 8 times a year at least. I love to get out on weekends and go explore, go to parks and have picnics with the family. I don't have many hobbies or activities besides going to the gym, although I used to train in Brazilian Jiu-Jitsu and Muay Thai. I love combat sports and martial arts in general, and I love to train physically like that, but I'm no fighter. Aside from that, I love to travel. Living in Europe was an experience I always dreamed of, and getting to live there and travel across Europe was a dream come true. Aside spending time with my family, travelling is my passion and I am always looking for the next adventure in a new world.
We've also been fortunate enough to have a number of valuable, and technical, posts written by Andre. Check out his community profile to see a list of all posts he has authored.
Thank you for reading. We hope you enjoyed reading about Andre as much as we enjoy working with him.
Meet our #QuestExperts ! Thank you for the Support Andre!!! #WeAreQuest