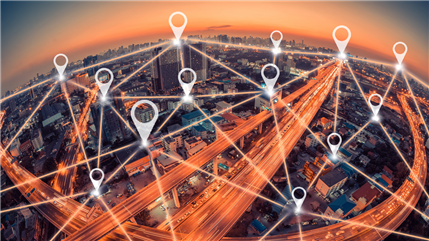 When introduced into existing backup environments, the Quest DR Series backup appliances can improve almost any backup environment with benefits such as:
Improved backup speeds
Diminished backup management and complexity
Significant reduction of time to create off-site backup copies for long-term retention
Advanced features that verify and preserve integrity of data
Reduction of backup expenses as less hardware, power, and cooling costs are required.
DR Series appliances are purpose backup storage targets built to ensure customers get the most out of their backup environments by using compression and deduplication algorithms that are specific and tuned to backup workloads.
DR appliances work with nearly every backup software solution, including Veeam Backup & Replication. By integrating with VMware and Microsoft Hyper-V, Veeam Backup & Replication efficiently protects virtual environments that include innovative capabilities such as automated testing, recovery of applications, and high availability assurance. Additionally, DR Series appliances are Veeam – Ready Archive certified.
Since most customers demand near zero downtime to recover data, Veeam offers a feature called "Instant Recovery". Instant Recovery offers fast access to a failed VM because it avoids the lengthy time required to provision storage and copying of data to production storage, rather it restarts the VM directly from a backup.
DR appliances are not typical storage devices rather they are purpose-built for backup workloads that demand fast backups along with minimal consumption of storage resources for many backup copies. Because Instant Recovery is not a typical backup workload, it is worthwhile to understand if and how well DR appliances can support this Veeam feature. Let's take a closer look.
Quest Labs conducted Veeam Instant Recovery tests using two Windows operating systems to determine how long it would take to access a VM backup from a DR Series appliance.
Test-1
DR Series appliance and Veeam instant recovery test consisting of a Windows 2012 R2 virtual machine:
| | |
| --- | --- |
| VM Instant Recovery Time | 90 seconds |
| Windows Start Up Time | 114 seconds |
Instant Recovery Time: The time required for the preserved VM within the DR to be registered within ESX.
Windows Start Up Time: The time required when the powered on VM presents the Windows login screen.
Test-2
DR Series appliance and Veeam instant recovery test consisted of a Windows 2016 virtual machine:
| | |
| --- | --- |
| VM Instant Recovery Time | 80 seconds |
| Windows Start Up Time | 31 seconds |
Testing shows that Veeam Instant Recovery works very well with DR Series appliance storage providing the ability for VM access in less than 2 minutes.
Test-3
Additionally, Veeam allows one to migrate a full or incremental of a VM back into a production storage volume. During this process, the VM preserved within the DR appliance, along with all changes while the VM was running in Instant Recovery mode are migrated to a VM production volume. Quest Labs conducted a Veeam Migration performance test when using a DR appliance repository.
| | |
| --- | --- |
| Migrate a 300GB VM into production | 4:52:48 |
| Average Migration Speed | 1.02 GB/min |
Tests results indicate that if a 30GB VM residing within a DR appliance is to be migrated into a production storage volume, this process would take ~ 29 minutes.
Best Practices
Deduplication appliances such as the DR Series are able to write large sequential IO workloads resulting with excellent performance. On the other hand, the DR appliance I/O throughput for random read workloads is noticeably less than general RAID disk configurations. For example, every deployment of a tier-1 application varies is size, usage, and client demands. If the DR series appliance will be used to support Veeam Instant Recovery to recover tier-1 applications that execute within an instant recovery state, testing is highly recommended to ensure application latency and performance is adequate. However, if Instant Recovery is used to quickly recover a virtual machine and/or to migrate the instant recovery machine to production, the DR Series appliance should work sufficiently.
Summary
Deduplication appliances such as the DR Series offer backup environments many enhancements and savings. As indicated within this blog, the DR Series performs well with many advanced features of Veeam Backup & Replication.
Helpful Links: