RTO and RPO..Recovery Time Objectives and Recovery Point Objectives. These terms are very common today when we speak of backup philosophy. One size does not fit all, each customer will have different views on what they deem acceptable RTO/RPO for their environments.
When I first started in IT their wasn't much talk of RPO or RTO, we just did a weekly backup to tape and sent that tape off to Iron Mountain for a 90 day retention before we blanked that tape and put it back into rotation. As my career has spanned so has the amount of data that we consume and keep. Retention policies have gotten more and more extravagant, I would argue that a company keeps data forever at this point.
So when you need access to that data, whether that data is a few hours old or weeks; the faster the better especially when we speak of RTO and RPO. As backup has evolved so has the methods in which we backup. Backup software has also evolved in order to accommodate big data, virtualization, DR and so on.
When I began working with Rapid Recovery, I was very intrigued with all the feature-sets it possessed especially as it pertained to RPO/RTOs. You see, I'm of the age that when a server crashed (and hopefully it wasn't a Friday) that we were in for a long night and it wasn't absurd to think we weren't going to get that server back up in 24 hours. I laugh a little as I write this knowing that those days are long gone. When I first saw Live Recovery demonstrated to me I thought it was a trick – If you don't know of this feature, Live Recovery allows an admin to initiate the restore of a non-system volume from a Rapid Recovery core server. The agent on the target server begins to ingest the metadata of that target volume. The metadata would be directory structure, NTFS file attributes, security structure, etc.
Once the metadata is restored – the volume and its contents are now available. The agent restores data blocks from the Rapid Recovery core and writing blocks to the target server. In plain English – assume your Exchange server gets infected with ransomware or cryptolocker and you need to bring that server down. As we all know, email is critical to a business, from executive staff on down – (and trust me, there's nothing more stressful then being in front of senior staff who only want to know why they can get email.)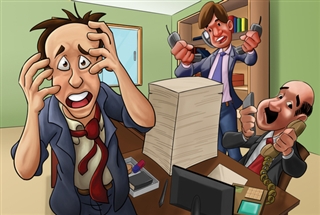 Live recovery allows for the restore to take place at the same time presents the volumes back to the user base in order for them to remain productive. They send and receive messages, open attachments, for all intents and purposes they have no idea that a restore is still ongoing in the background.
It remains today the single most impressive feature that I've seen and worked with over the years. In terms of data restore RTO/RPO, it really breaks the barriers of time – the days of wasting away in a data center going through a restore are long over.