What's great about being a product manager?
To me, the list is long, however, today it's the release of Quest VROOM 1.2 and Foglight for Virtualization 8.7, and it's not for the normal reasons. Sure, I'm excited about a new release, i always am, they take an unbelievable amount of hard work, that aside, this release is special. The RnD team I work with has done a brilliant job; they not only met the date we set for our users, they over delivered on features all whilst mother nature decided to throw down the gauntlet and destroy the office the team work in.
For this release, more than any other I have worked on, because the team went way above and beyond, I say thanks for the dedication, thanks for the determination, thanks for hard work and thanks for helping our users do a whole lot more!
To my RnD team, thanks.
What's in this release? Lets break it down
VEEAM!..... wait, VEEAM?
That's right, we built a VEEAM ent plus integration that helps manage your data availability risk and improve backup performance.
Of course, that's only a portion of VROOM, Quest VROOM brings Rapid Recovery and Foglight for Virtualization together and we added some pretty slick automation to make sure every virtual machine is protected all the time and that your disaster recovery is ready for any outage.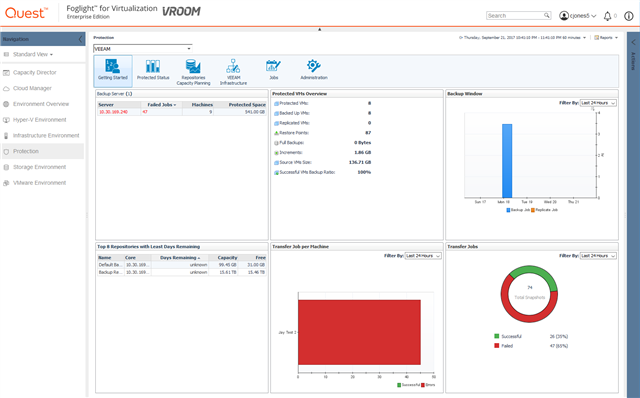 Microsoft Hyper-V
Storage Spaces to support hyperconverged by Microsoft.
Updated dashboards to simplify virtual machine management. don't guess why things are slow.
Enhanced agents to ensure stability and extend the metrics we collect.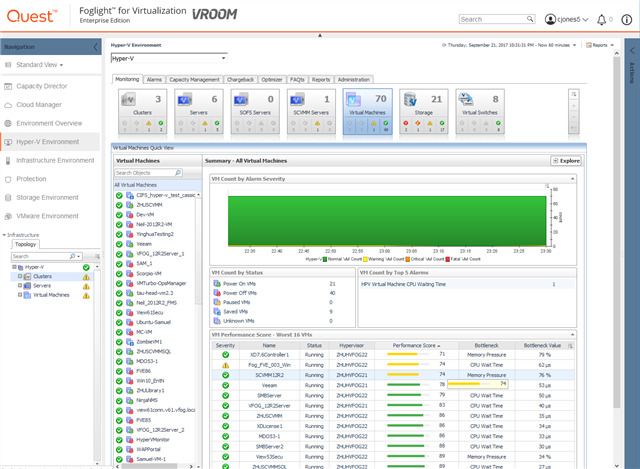 Cloud! that's AWS and Microsoft Azure
Built to simplify the hybrid cloud monitoring problem, all pre built in one product with unlimited history retention and the ability to find ZOMBIE VMs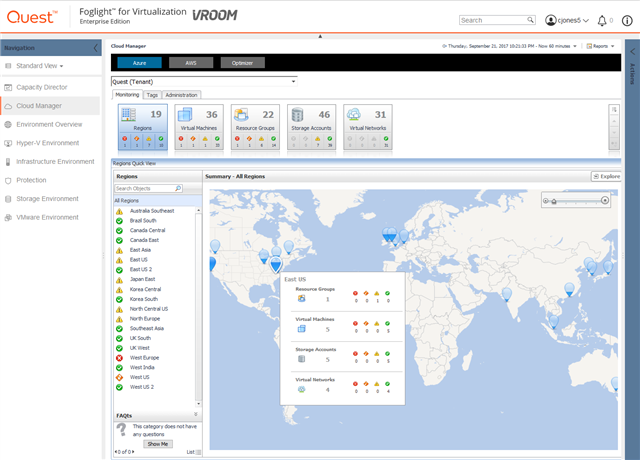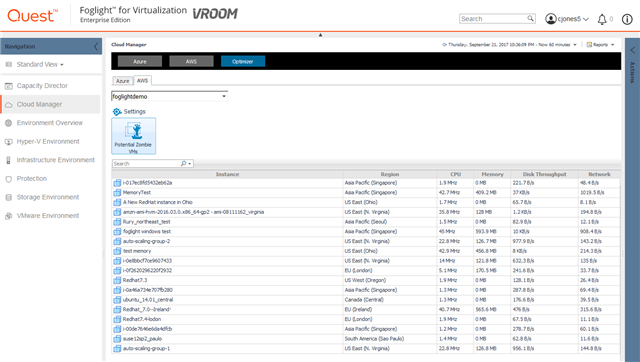 Oh, and migrations too!
We don't want anyone making any guesses when moving to a cloud or any hosted infrastructure. Cost + Risk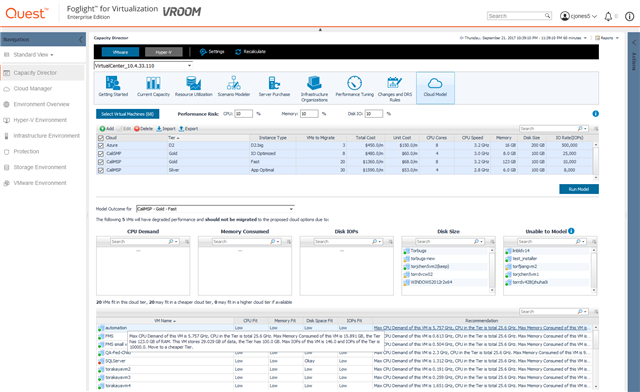 More to come, at Microsoft Ignite come check us out and ask how we can help you get to Azure with ease.