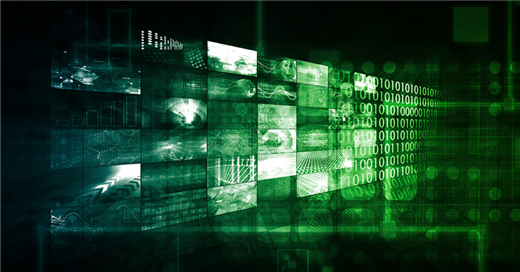 Did you think virtualizing your IT infrastructure would put an end to your systems management woes? If so, you are not alone. While it's true that you now have less hardware, less storage housed on actual servers and less physical infrastructure overall, you still have a very complex IT environment to manage.
Managing a virtualized infrastructure requires a holistic mindset and good tools that provide you with deep visibility across the entire environment. You need a keen awareness of all aspects of your infrastructure — servers, storage, I/O, networks, hardware, software and services — and an understanding of how these elements work together and affect one another on a day-to-day basis as well as over time.
This type of holistic approach emphasizes predictive business continuity strategies to optimize your virtual infrastructure, improve IT resource management and eliminate performance drains. Ultimately, that means heading issues off at the pass to minimize business downtime and increase productivity across your organization.
While this may seem like a lot to tackle, a few proactive steps can get you on your way to better performance and streamlined management in the long run.
Eliminate workload bottlenecks
One great advantage of a virtualized environment is that you can consolidate workloads that previously required significant physical resources. In your virtual environment, these workloads reside on numerous virtual machines (VMs) — each used for a different purpose in different areas of your infrastructure.

Without planning, however, it can be difficult to ensure that all of your VMs are optimized. For example, some VMs may contain a lot of unused resources, while others may strain with too few resources for the jobs they need to do.

They key is understanding what applications and data reside on each VM, what tasks you are asking each VM to do and what level of resources each requires to carry out its assigned workloads. What does each workload need in terms of availability, IT capacity, cost to run and maintain, people resources to manage, and storage requirements?

A little proactive reallocation and optimization of VM resources can help balance out workloads in your virtual environment, greatly improve overall system performance and can guarantee business continuity as your virtual environment evolves over time.
Remove server bottlenecks
When you set up your virtual environment, it probably felt great to consolidate a bunch of physical servers into virtual servers. The problem is, if you consolidate too many, they can bog down. I mean, think about everything each server contains: applications, databases, middleware, file systems and operating systems.

What about legacy assets? Even though you may have completely forgotten about them, old applications and data in your system still require optimized servers, storage, I/O, networks, hardware, software and services to run efficiently and ensure a positive user experience. Take stock of all these legacy assets to determine which ones are important to keep and which ones are putting unnecessary demands on your virtual system resources.

Perhaps you have old experiments lying around. Remember how keen you were to tinker and experiment when you first discovered your virtualization agility and flexibility? How many sandboxes did you create? Where are they now? These also use up resources and require all the same optimization as your application workloads. Eliminate any experiments that you no longer need and free up more resources.
Remove complexity
Get back to your original intention for virtualization: To remove complexity, optimize your entire IT environment, and protect your critical resources and data for minimal business disruption. To do all this, you need that holistic view to be able to see what's happening — as well as what could potentially happen — across your infrastructure.
Want to learn more about achieving that holistic view to ensure ongoing business continuity under any circumstance? Download our ebook, Holistically Manage and Solve Virtualization Issues.