It's all too apparent that most organisations facing the General Data Protection Regulation (GDPR) are seeing it as a costly, time consuming hurdle that they need to reluctantly resolve with as little financial investment or business interruption as possible. However, we really need to be looking at why GDPR came into existence in the first place, and how it is an excellent opportunity for organisations to gain a competitive edge.
Even before computers became prevalent in business, organisations knew that information is critical to success and that information is derived from data. As digital systems became more abundant both in business and importantly in our daily lives, so the opportunity for information and insights became extremely attractive. We started sharing our information and organisations gave us plenty of ways to do it. The problem is that we are now seeing a generation that has grown up "over sharing", which is causing them and many others problems. This is exasperated through ease of access to and collation of this vast pool of information much of which is not necessarily correct or relevant.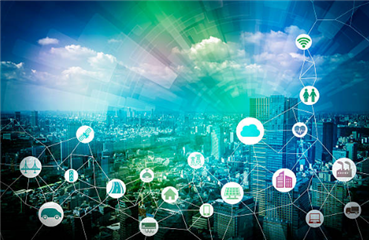 Society is becoming information savvy. Younger generations are being educated and great efforts are being put in place to help protect them from making the same mistakes. The connected community is wising up and asking questions. GDPR is just a reflection of today's interconnected data community, and is there to not just protect but also to empower.
Now let's look at it from the business perspective. Everything costs money and the process of turning raw data into actionable information that in turn enables a business to derive revenue is a very costly process indeed. Organisations store everything because it's easier than trying to work out when something is no longer needed, inaccurate or may be relied upon in years to come. As the data set grows and ages so this problem becomes exponentially more expensive to solve. But, what about the cost of storing, processing and all the associated effort of let's say marketing to individuals that are not interested or are not even there.
GDPR doesn't just enable people to ensure their data is safe, accurate and relevant to them, it also enables business to have the individual "data subjects" effectively working for them, helping to clean up their data, make sure they exist and feel comfortable enough to share even more and up to date information. What it all boils down to is "Trust". We, the general public, want to get great offers and benefits from reliable organisations. We do not want to wade through unwanted emails, letters or nuisance calls, know that those in which we have trusted will not share our personal data; and finally, we have the ability to say STOP.
So the brighter organisations are now looking at GDPR to put in place processes and services to enable customers to help them be more relevant and a trusted partner in today's data community. Become more efficient and competitive by sending the right message to those that want to hear it and cut costs on maintaining and securing vast systems of irrelevant information. Business, please build trust, prove you are secure and safe place to leave our most important asset and help shut down non-compliant risky establishments.
So don't dread GDPR compliance planning, embrace it and use it as your competitive advantage! You can get started today by watching a video interview I did with Computer Business Review Associate Editor Jon Bernstein. In this interview, Jon and I discuss many GDPR readiness questions you may have, such as:
How should I assess GDPR readiness?
What are the first steps I should take now?
What changes did GDPR introduce that did not exist with previous EU data protection and privacy regulations?
How can I prevent data breaches?
Check it out today, and if you have questions you can visit our Quest GDPR compliance page!