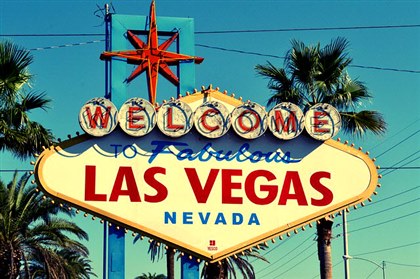 Rod Stewart. Jay Leno. Jennifer Lopez. Blue Man Group. Cirque du Soleil. Quest Software.
What do these have in common? They're all be putting on shows in Las Vegas during August. And while you may not go home bragging to your friends about seeing the Quest performance, it's the only show that can lead to a significant improvement in your IT environment.
Our shows at VMworld 2017 from August 27-31 feature live performances (aka demos) of two rising stars: Rapid Recovery and VROOM. Here are just a few reasons why you'll want to see them in action.
Rapid Recovery
Better visibility: Get end-to-end visibility of your full data protection environment from anywhere at any time – even while attending a concert in Vegas. Our Data Protection Portal features an intuitive, cloud-based management console that provides the time-saving convenience of monitoring all your core servers from a single control. You can check the status of all backups, replications and virtual standbys, and get alerts if action is required.
Recovery in minutes: Unless you're the luckiest person in Vegas, at some point one of your servers will fail. Our Live Recovery feature gives you the fastest way to recover your data with near-zero downtime. Your data and applications on non-system volumes will be instantly available and accessible during recovery. For example, within minutes of a Microsoft Exchange Server loss, your users can send, receive and access emails – even if a huge amount of mailbox and message data is being restored. Live Recovery runs or resumes physical or virtual machines on any virtual platform directly from the backup file.
Virtual reassurance: Our Virtual Standby capability lets you automatically replicate recovery points from a primary server to a virtual machine that you can activate if there's an issue with the primary server. Your Virtual Standby VM can be anywhere – even in the cloud. Or maybe behind a slot machine.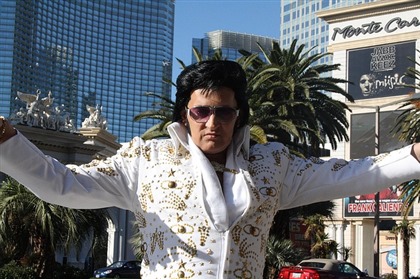 VROOM
Simplicity: We have powerful tools that monitor virtual environments (Foglight), optimize capacity (Capacity Director) and protect data and applications (Rapid Recovery). But they're standalone solutions. VROOM takes components from each of them, and creates a single solution that proactively optimizes your end-to-end virtual environment. Who doesn't appreciate simplicity?
Greater efficiency: Since you can manage all your virtual environments from one dashboard, you can save money on utilization and resources, and recover more quickly from disasters (on-premises or in the cloud).
Dual optimization: VROOM optimizes both application performance and capacity management. Doing so helps you quickly react to and resolve issues, achieve business SLAs, maximize ROI on existing IT investments, accurately forecast future resource requirements, reduce hardware and licensing costs, and deliver a better experience to users.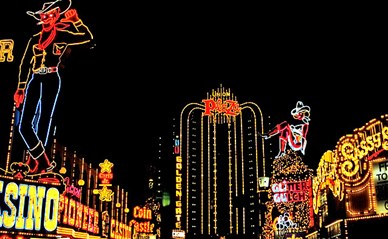 Catch our acts – and maybe win a prize
Rapid Recovery and VROOM will be performing at booth #227. (No autographs, please.) You can also register to win terrific prizes at our booth, such as Oculus VR headsets and American Express gift cards. And we're giving away Vegas-themed t-shirts, too.
Can't make it to VMworld 2017? We've got you covered. You can watch live demos of Rapid Recovery and VROOM from your desk.
Looking forward to seeing you! Follow us at #IGotLuckyInVegas with @Quest.