I'm stoked to be going to Collaborate 2018 and all, but I'm not gonna lie, I've got less energy than a narcoleptic sloth. If I were to visit only one booth today, which should it be?
Excellent question and congrats on reaching such impressive levels of lethargy. Sounds like you're the kind of overworked Oracle pro who could use a little help from Quest®. Based on your work-induced torpor, and because we're completely unbiased, we'll have to direct your attention to booth #901 on April 22-26th.
Not sure I can hoof it all the way there. Could you send me a Rascal? Preferably one with the little orange flag dangling above it so everyone can see me coming? Also, are you sure this is really worth my while?
Oh, it'll be worth your while, all right. We've got giveaways that'll blow your mind and expert advice that'll change your life force! And no motorized cart for you. The walk through all that fresh, casino air should perk you right up. Nothing gets the blood flowing like the heady musk of nicotine and gambling-related despair. Ahhhhh. Take it all in. Now take a little stroll over to us where you'll find solutions that'll save you so much time and energy, you'll feel like a child again, a youthful little blastocyst just bursting with vitality!
I would like to recapture the energy of my youth. How exactly can you help with that?
By providing you with the tools you need to eliminate mind-numbing inefficiency. By freeing you up to innovate and indulge your IT talents and passions. By helping you avoid the stress of issues like database downtime and poor performance. By changing your spirit animal from one that appears to have taken a tranq dart to the neck to one that flies through the air with speed and agility like a cheetah with a Costco supply of Monster energy drinks pulsing through its veins.
Yes! I'm excited about this! Who will be at booth #901, waiting to receive me?
Only the best and brightest on the tradeshow floor. Allow us to introduce ourselves. In the third person, no less.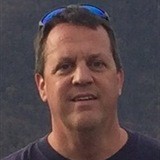 David Orlandi
David Orlandi brings more than 17 years of experience in software consulting to his position as sales engineer. Dave is responsible for supporting the sales division by communicating and demonstrating the value of the performance monitoring suite of solutions. Prior to his current role, Dave held similar positions at Dell, Embarcadero Technologies, Toshiba and Thomson. Dave graduated from the Whitman School of Management at Syracuse University with a bachelor's degree in marketing. This is his first time working at Collaborate. Dave is looking forward to helping attendees improve database monitoring and diagnostics. He's also looking forward to winning by betting on black 17!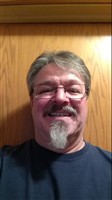 Mark Kurtz
Mark has been with Quest for 18 years. He's a sales engineer, supporting the Toad and SharePlex family of tools. He started his career working for NASA and lives in Montgomery, IL, a far-west suburb of Chicago. He and his wife will be celebrating their fortieth anniversary in May and have seven grandchildren. His hobby, or money pit if you ask his wife, is working on cars. Restoring, modifying and racing cars are his passions. Mark has attended Collaborate several times and is looking forward to presenting on Oracle Cloud this year and hearing how attendees are using the cloud.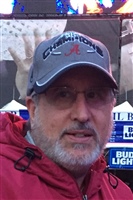 Dennis Nelson
Dennis is a seasoned IT and IT governance professional and practitioner. In recent years, he has focused on providing thought leadership on current trends and topics, such as application development, ERP management and IT governance, risk management and compliance. Dennis has routinely shared his thoughts and experiences as a conference speaker on topics such as organizational change management, IT GRC and application change management. When not working, Dennis enjoys spending time with family and friends and enjoying coastal Florida living and NCAA sporting events. Dennis is a regular at Collaborate, with experience as an attendee, conference speaker and vendor.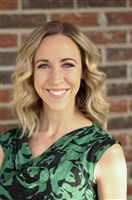 Leah Price
Leah is a Toad account manager, covering the territory of Illinois and Indiana. In her free time, she enjoys cheering for her two sons while they play soccer. She loves traveling with her husband to new places. Prior to having children, ballet was her life, as she was a professional ballerina and ballet is still one of her fondest passions. She is also an avid football fan of Aaron Rodgers and the Green Bay Packers. She is excited about attending Collaborate where she'll get to meet customers and network with her internal and external partners.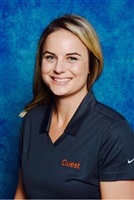 Megan Cynaumon
Megan lives in Orange County, CA, and has worked in marketing at Quest® for six years. She's the marketing manager for our Information Management business, promoting products like Toad®, Spotlight® and SharePlex®. She loves reading new books with her book club, working out, soaking up sunshine at the beach and watching an amazing sunset.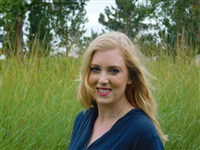 Laurie Geers
Laurie manages advertising and social media for our Information Management business. If you see an ad or a social media post about one of our awesome products like Toad, SharePlex, Foglight, or Spotlight, chances are it's from her. In her free time, she enjoys traveling to new places, especially globally (trying to see at least two new countries each year!), visiting Disneyland, hiking and wine tasting.