It just seemed to me a perfect superhero team like the Wonder Twins could also represent Quest Active Administrator and Microsoft Azure AD.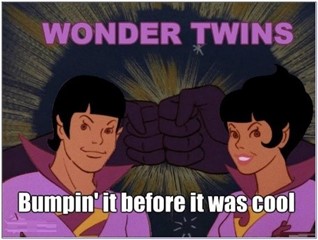 The Quest Active Administrator is a single plane of glass tool for DNS, GPO, and AD management. The tool combines typical and advanced functions for these objects plus auditing and alerting, backup and recovery, and DC management. Just like the Wonder Twins; Quest Active Administrator combines all the typical Microsoft management tools plus more into one UI. A pretty cool ability.
Form of… water!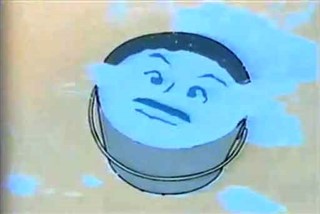 The Microsoft Azure AD environment is being utilized by many companies. Moving to a cloud based Exchange requires a clouded Azure AD. Having one console to manage local AD objects and Azure AD objects would seemingly require more than one interface; probably a web interface and a console. Imagine one console that could search for objects locally and in the Microsoft cloud. Imagine that interface being simple and easy to use. Imagine having change control features and object creation locally and in Azure AD all through one plane of glass.
Form of… ice bucket!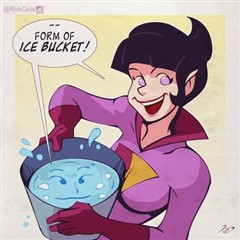 Being able to manage local resources along with Azure resources really makes this Wonder Twins team up work successfully. We should think of Quest Active Administrator as the ice bucket that contains the local and cloud objects. Together this team up can form a hybrid AD management tool; the water and the ice bucket.
With these two super heroes; Quest Active Administrator and Microsoft Azure AD, managing both local and cloud AD objects has never been a more wonderful pair of twins.
Enhanced search to perform universal searches for users, groups and objects from anywhere within the console.
Object-change notifications that send alerts when critical users, groups or objects are modified.
A familiar console for existing Active Administrator customers to manage on-premises, Azure-based or hybrid AD environments.