When Active Directory (AD) goes down or is unavailable for any stretch of time, consequences can be severe. AD issues can lead to end user frustration, loss of productivity, and significant burden on the IT and help desk staff while they attempt to identify and fix the issue. One would think since AD is such a business-critical system that there would be plenty of easy-to-use tools and methods available for keeping AD up and running. Yet, administrators have no easy way to run AD health checks or identify resource bottlenecks, causing them to spend too much time troubleshooting and resolving problems in AD.
Quest's new Active Administrator 8.1 ensures the health and availability of AD with Active Directory troubleshooting and diagnostics tools that monitor performance to maintain user productivity. With Active Administrator for AD Health, you get invaluable diagnostic data, in a visual interface to eliminate the learning curve, so you can quickly identify the root cause of AD problems shortly after deployment. Let's take a look at the new release.
What's New in Active Administrator 8.1
Web UI — A new web user interface provides ease of access and smaller installer footprint.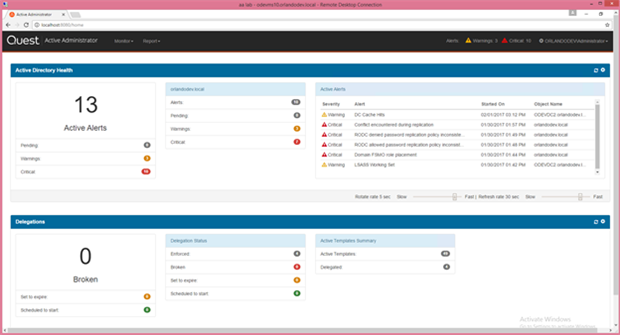 AD Topology Viewer — View the entire AD site and replication infrastructure to see an entire forest at a glance, view issues on domain controllers and quickly automate AD performance troubleshooting. Issues are divided into severity levels prioritizing potential versus actual issues.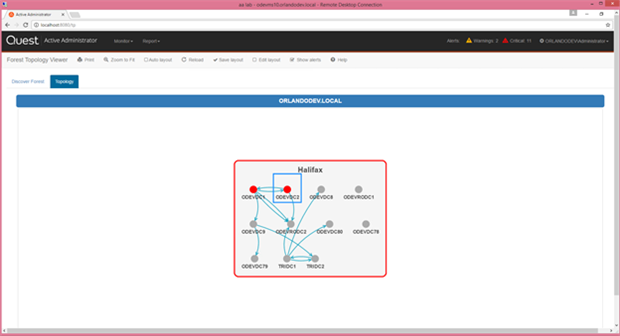 AD Health Checks and Repairs — Rid yourself of manual AD trouble-shooting with more than 100 customizable AD health check tests, including replication failure, queue length, DNS zone and SYSVOL consistency. Run multiple tests against selected domain controllers, sites, domains or naming contexts.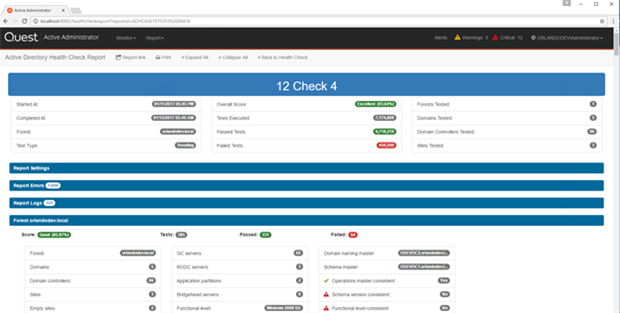 Automated Remediation — Following critical alerts, built-in or custom remediation actions run automatically to fix the problem.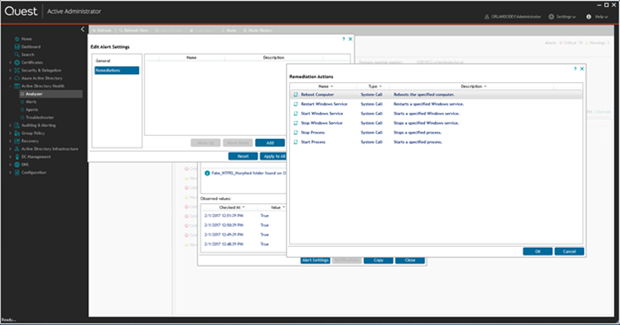 2016 Support — SQL Server 2016 and Windows Server 2016 are now supported.

Want to get started ensuring the health, performance and availability of your AD? Download a free trial of Active Administrator for Active Directory Health today!