If you've been following our One-Size-Fits-All Migration posts, you know that we don't believe in bundling migration options into one price that prevents you from delivering options unique to your customers' needs. We believe in offering the ability to leverage the migration capability and only pay for what is consumed over a quarterly period.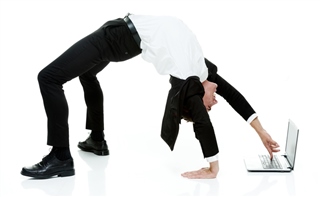 And we believe that there's no place for April Fools pranks when it comes to how you deliver value to your customers.
We want you to try Quest On Demand Migration for Email (ODME) for free and see for yourself what it offers you and your customers.
Pay for what you migrate – leverage our On Demand model
Migrate as needed and get billed quarterly based on what was migrated - no upfront license costs
Pay for what you need and nothing else - best of breed solutions to meet migration scenario that's needed, when it's needed
Migrate on your terms - flexibility for you and your customers
Try ODME for your customers for free. All Microsoft Cloud Solution Providers (CSPs) can migrate up to 50 mailboxes absolutely free. No purchase necessary. Email simple2dobusiness@quest.com and request your free mailboxes. Be sure to include your CSP name in the email. This offer can only be redeemed once per CSP organization. Offer valid from 4/1/17 to 6/30/17. Quest reserves the right to void offer.