We are lucky enough to work with a number of extremely talented and passionate people. Some of our coworkers have been here for a number of years and have some great stories to tell. We wanted to use this interview as an introduction to one such individual – Steven Wallingham one of Our Product Specialist.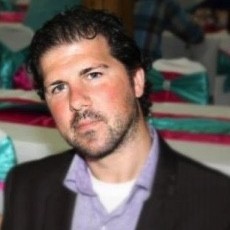 Tell us a little about yourself:
Love fixing things
When did you begin your career in technology?
Started doing PHP scripting and updating webpages for the Government, while there also I did a Work term with FastLane Technology doing Help desk support when they merged with Quest 13 years ago and started supporting Quest Products ever since.
Quest Products Supported:
Enterprise Reporter for AD
Active Administrator
Secure Copy
Recovery Manager for AD
GPOADmin
Spotlight on Active Directory
Directory Analyzer
Directory Troubleshooter
Knowledge Portal
Mobile IT
SharePoint Developers Suite
Quest Web Parts
Deployment Manager for SharePoint
Public Folder Migrator for SharePoint
Recovery Manager for SharePoint
Site Administrator for SharePoint
Information Portal
GroupWise Migrator for Exchange
Notes Migrator for SharePoint
Lotus Notes Migrator for Exchange
Migration Manager
Migration Suite for SharePoint
Coexistence Suite for Lotus Notes
Public Folder Migrator for SharePoint
Quest Storage Suite (Consolidator)
Storage Maximizer for SharePoint
NDS Migrator
Quick Apps for SharePoint
What do you love about being a part of Quest?
Learning new products and working with the team to improve them.
What interests outside of work do you have?
My hobbies building, coding, designing, 3d printing things (Arduino, Raspberry Pi, etc) Robotics IoT and kayaking.
We've also been fortunate enough to have a number of valuable, and technical, posts written by Steven. Check out his community profile to see a list of all posts he has authored.
Thank you for reading. We hope you enjoyed reading about Steven as much as we enjoy working with him.