We are lucky enough to work with a number of extremely talented and passionate people. Some of our coworkers have been here for a number of years and have some great stories to tell. We wanted to use this interview as an introduction to one such individual – Sandi Kohlhorst. Product Specialist for Active Administrator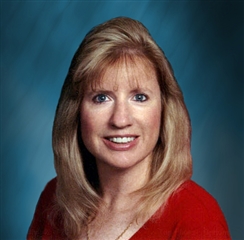 When did you begin your career in technology?
I graduated from Florida Atlantic University with a degree in Computer Information Systems. I started out working for an Insurance Agency as an IT Coordinator and was eventually promoted to IT Director. I have been working at Quest as a Technical Product Specialist for over 10 years. I support Active Directory and Server Management products such as Active Administrator. I am also involved in Social Media and the Active Administrator Community site
What do you love about being a part of Quest?
I love the fact that no day is ever the same. Each day brings new challenges and situations, which helps me to stay focused and interested. I also love the teamwork / collaborative environment we have at Quest.
What do you think is the best thing about the product you support?
Active Administrator is an exceptional product that makes Active Directory Management simple. The product has grown a lot over the past few years, adding new modules such as Azure Active Directory, Active Directory Health, Certificates, and DNS. Some of the core features include Group Policy management, Auditing and Alerting, Security and Delegation and AD recovery. Active Administrator has won numerous awards over the past years, including the following awards in 2016.
Active Administrator - Voted WindowsNetworking.com Readers' Choice Award Winner - AD Management
Active Administrator - Voted WindowSecurity.com Readers' Choice Award Winner - Group Policy Management
What interests outside of work do you have?
Traveling, Water Sports, Hiking and Photography.
We've also been fortunate enough to have a number of valuable, and technical, posts written by Sandi. Check out her community profile to see a list of all posts she has authored.
Thank you for reading. We hope you enjoyed reading about Sandi as much as we enjoy working with her.
Meet the real voices behind @QuestExperts! Thank you for the Support Sandi!!! #WeAreQuest