Humans, by nature, are obsessed with free things. This is one of the main reasons I avoid Costco during peak sample hours. And the only thing better than free things – are cool free things. That's why I'm personally pumped about our daily giveaways and raffle prizes happening in booth 717 at Microsoft Ignite.


So, whatcha got?
First, we're giving away #STOPHANK t-shirts and some other cools things that will for sure help during those mornings after those long days and even longer nights.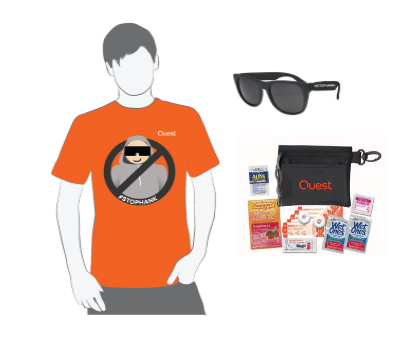 Waaait a second, who's Hank? Stop by the Quest booth to find out – because he probably knows you.


Ok, what about those daily raffle prizes?
Every day we are going to be raffling off some pretty awesome gadgets. In order to enter yourself to win, you got to do a few things. Here are your options to up your chances:
DO ANY OF THIS
Get a #STOPHANK t-shirt, get a ticket.
Wear the #STOPHANK t-shirt, get a ticket.
Follow @Quest on Twitter, get a ticket.
Tweet or post a picture in your Hank t-shirt to IG and use the hashtag #STOPHANK, get a ticket.
Watch a demo, get 3 tickets.
FOR A CHANCE TO WIN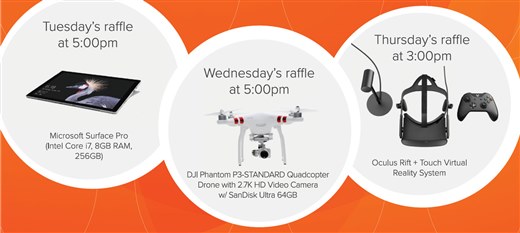 All of that free stuff aside, it's our first year back at Microsoft Ignite as Quest in five years - and we've never been more pumped about the products we're making and the problems we're solving. So visit us in booth #717 for drinks, food, daily raffle prizes and expert advice on how to #STOPHANK. See you there!