As we become ever more reliant on technology we are seeing more and more threats to our data. These threats are not only coming from the "bad guys" out there knows as hackers like Hank. They can also come from malicious employee who feel hard done by and want to get their own back. The negligent new IT admin making changes to their Active Directory without thinking of the repercussions to the business, followed by the known hackers who are looking to gain access to your sensitive data.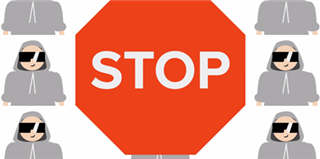 On the 25th of May 2018 we enter this new world of the EU General Data Protection Regulation, the pressure will increase to ensure you have the following three points covered:
What is our Process?
How do we consolidate?
What is the most effective way of Remediation?
Access your GDPR readiness, find out more from Colin Truran our Quest principal technology strategist in this short video.
When a hacker or disgruntled rouge employee comes into your environment they want to find as much information as quickly as possible, compromise as much of your data, gain security access as fast as possible without being detected.
For us at Quest this prompts customers to ask these common questions:
Where is the access coming from?
What is taking place?
What can I do about it?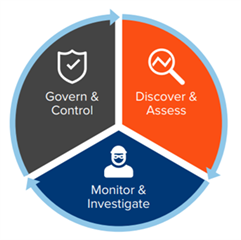 Our Approach at Quest is to combat these questions is to showcase our Active Directory Security tools, helping you solve your Auditing, Reporting and Governance issues.
As a Quest inside sales representative, I speak with customers on a daily basis who are anxious about fulfilling auditing needs, worried about the complexity of compliance reporting and apprehensive about not being able to comply with regulations. Are you like the many others? If so don't worry we have the answers!
To solve these issues we help customers develop proven systems to manage your data securely, Quest take the pain out of reporting and ensure your data is not compromised using our Change auditor, Enterprise Reporter, IT Security Search and Active Roles tools.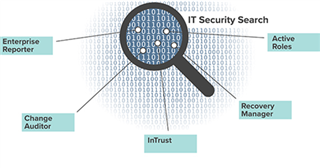 Our latest FREE tool uses simple, natural search language to help IT administrators and security teams quickly investigate insider attacks and external breaches. With a quick search, you'll be able to find out who did what, when and where, whether it's a change to critical Active Directory (AD) objects, elevated privileges granted to a user or group, or someone inappropriately accessing sensitive file and folder data
Learn how using some of our award-winning solutions can help you better discover, monitor and control your AD, Exchange and file systems.
Solve your security and compliance issues now, download a FREE trial today!