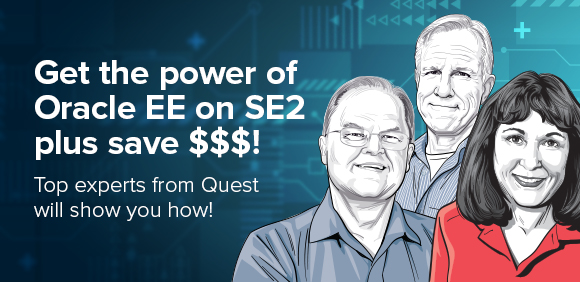 Date:

Jun. 23, 2021

Time:

11:00 AM – 12:00 PM EST

Duration:

60 Minutes

Location:

WebEx

Event:

Online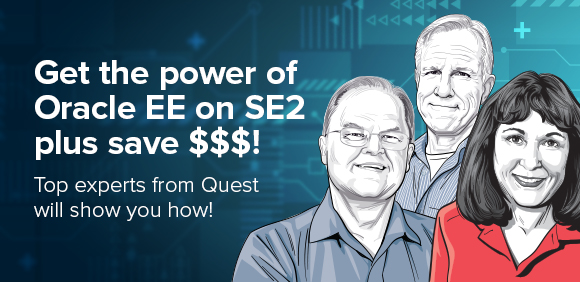 Oracle Database Standard Edition 2 (SE2) is sometimes overlooked when choosing a database for new development or when evaluating current workloads within existing Oracle Database Enterprise Editions (EE).
It's easy to focus on all the features in Enterprise Edition and forget that it's still the same database as SE2 at its core. But SE2 can provide you with highly available solutions and is a feature-rich, amazing database edition that may fit all your needs – and your budget.
In this lively panel discussion, we'll go over:
The differences between SE2 and EE

Available cost savings when moving to SE2

Quest® solutions that replace RAC on SE2

Ways to get even more power than EE – on SE2 to cut costs