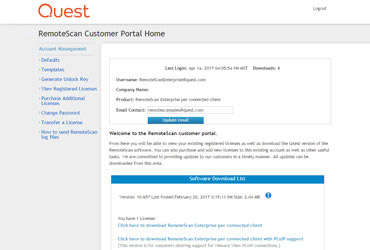 With RemoteScan, scanning client records, invoices, financial statements and other documents is easy, secure and hassle-free, no matter where your accounting software or document management system is hosted. Seamlessly integrate scanners within your Remote Desktop, Terminal Services, VMware, Citrix, Azure or LAN environment.
With RemoteScan, you can use any brand of scanner with applications that are hosted on a remote server — ultimately reducing the number of steps required to get a scanned image to the server. Eliminate the risk of human error while making it possible for the remotely hosted scanning application to immediately apply post-scanning functions, such as indexing, OCR, barcode scanning and more.
Try RemoteScan to see how you can:
Utilize TWAIN/WIA document scanners and Fujitsu ScanSnap scanners.
Connect webcams and digital cameras.
Immediately transmit scanned images to the server without storing images on the local endpoint.
Implement a compliant workflow using virtual channels already in place.