On-Demand Sessions on Data Intelligence and Data Governance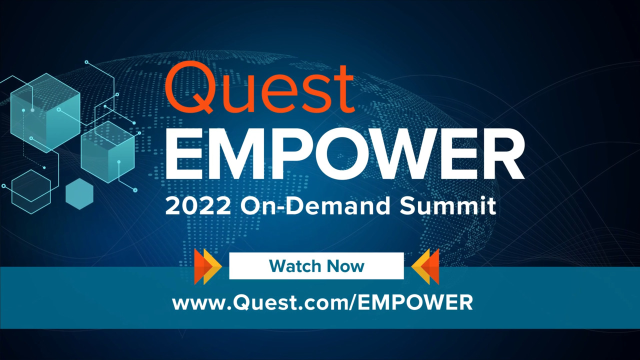 00:58
Data intelligence and governance is at the heart of your organization's ability to know your data, protect and guide its usage, and ensure it can be trusted and available at the right time to fuel your decisions and action.
Hear from leading data evangelists and Quest customers as they reveal the initiatives and practical steps data-driven organizations are undertaking to realize value from data intelligence and governance.
Learn how automated data cataloging, data quality, data literacy, and self-service data preparation are driving data intelligence programs and empowering IT, data governance teams and business users alike.
Compare your organization's current state and walk away with the inspiration and vision to better target key areas within your own efforts that can have a maximum impact.