On-Demand Sessions on Data Operations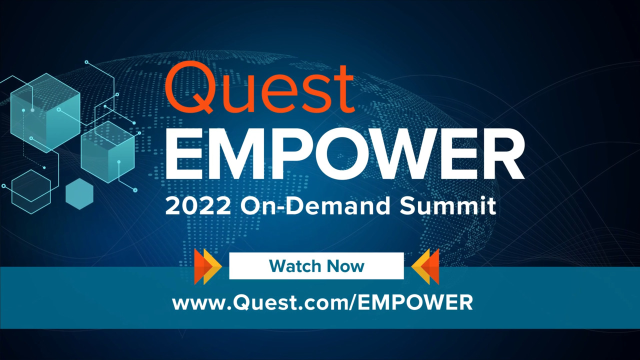 00:58
Data operations is the foundation needed by data-driven organizations to efficiently modernize data infrastructure, optimize systems performance, and deliver applications that empower the business.
Hear renowned database experts and Quest customers explain the key strategies for designing, building and operating the data structures, database systems, and data pipelines that best support enterprise-level business needs.
Discover the data operations considerations essential to cloud migration, and how to balance cloud spend versus application performance within complex, hybrid cloud environments.
Identify areas within your current data operations efforts that are ripe for improvement and the next steps you can take to increase efficiency, reduce cost, and better fuel data delivery and accessibility throughout your organization.