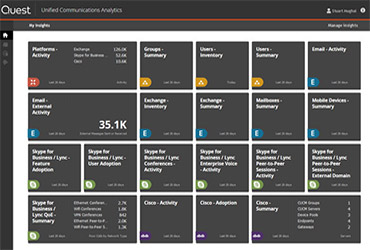 You can now use Unified Communications Command Suite (UCCS) in the Azure Marketplace. From there, you can quickly launch UCCS to streamline the management of multiple communication platforms with one flexible solution for reporting and diagnostics. See for yourself how to:
Transform data trapped in your communication systems into usable insights.
Increase ROI for Microsoft Exchange® and Lync®.
Detect problems faster by displaying messaging activity in a single interface.
Improve messaging performance and availability immediately.
Accelerate migrations.
What are the customer requirements?
Bring an existing Azure account and credentials