Quest EMPOWER | Nov. 10-11, 2021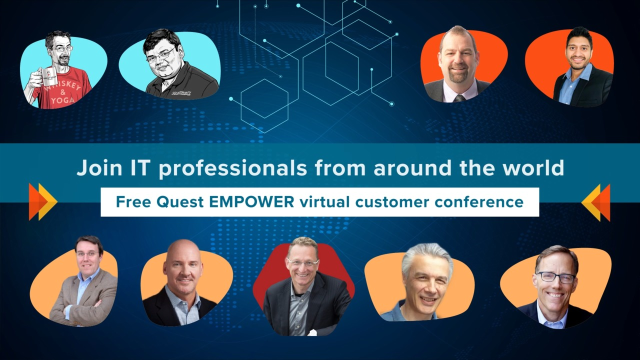 01:10
Join IT professionals from around the world for the free Quest EMPOWER virtual customer conference. With three tracks – covering data operations, data protection and data governance – you'll see how to unlock the power of data to transform everything.
Bringing together fresh perspectives from customers sharing success stories, leadership presenting product roadmaps and our technology partners and experts, this conference will inspire you to put data at the center of your critical initiatives. With this data-centric approach, you'll reinvent your business through faster, smarter decision-making.
You'll learn how to deploy Quest solutions anywhere, harness data from any source and empower everyone with the data intelligence they need to succeed.