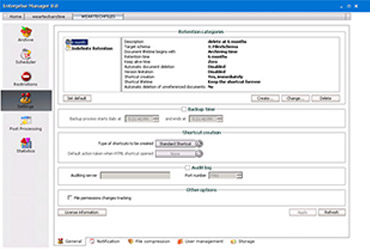 Manage how files are archived in accordance with industry, government and internal regulations. See for yourself how to:
Retrieve archived files to a target server and manage file restoration jobs from the archive to the MS-System File Server.
Manage file archiving jobs by setting time periods based on specified criteria and custom filters.
Enable Single Instance Storing to automatically archive one instance of a document that has been saved multiple times.
Manage multiple domains of File Server environments in different locations around the world.