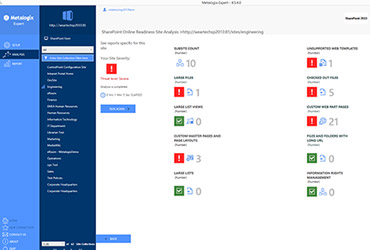 Gain insight into every part of your SharePoint and Office 365 strategy so you can optimize your content migration, storage strategy and more. See for yourself how to:
Develop a comprehensive migration plan that analyzes key areas in SharePoint and identifies potential risks and unsupported features.
Design a scalable data infrastructure and analyze your storage architecture to maximize space and minimize expenses.
Assess your SharePoint deployments against industry-leading security metrics and automatically identify gaps and vulnerabilities stemming from insufficient access governance.