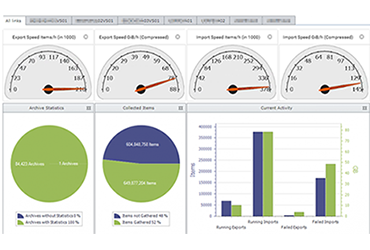 Dell EMC SourceOne is reaching its end of life (EOL) date and Dell will no longer offer support for those organizations using the archive and email management system. IT leaders must take urgency to quickly identify an alternative and then safely move all existing data without business disruption.
Luckily, you can migrate at-risk, on-prem workloads such as Dell EMC SourceOne to Microsoft 365.
Quest offers a free SourceOne inventory tool to accurately identify how much data you need to migrate.
Register now and start using the free assessment tool today!