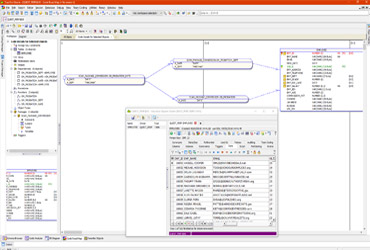 Simplify your work with extensive automation, intuitive workflows and seamless integration with the Toad World™ user community.
Automate tedious database administration and development tasks
Complete work in record time while increasing accuracy
Increase collaboration and share best practices
Improve code quality and database performance
Receive efficient SQL alternatives with one click
More than 60% of Toad users report saving at least an hour per day. You can too. Try it now.
Interested in a subscription? Toad for Oracle subscription products include these editions: Base, Professional, Professional DB Admin, Xpert. With subscription you get:
Lower up-front cost
1-year license with full access to support and new product releases
Auto update and renew
Online license administration